Reviewer puts prototype Nokia N96 to test
Conclusion: stick with your N95
---
Nokia's N96, the follow up to the popular N95, isn't even out until the summer, but someone's got his hands on a prototype and given it a write-up. The conclusion: don't chuck out your N95 just yet.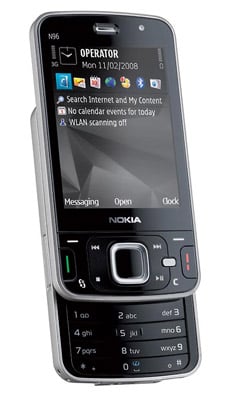 Nokia's N96: really any better than the N95?
The pre-release N96 was picked up by Russian site Mobile Review, and it's really gone to town on the handset, snapping it from almost every conceivable angle.
All of which really just reveals that the N96 does what the N95 does, and then some. It looks nicer and is thinner too.
The site felt that the protoype was too far off the production version to determine the build quality, speed and reliability of the version we'll be able to buy, but it reckons the only real advantages the N96 offers over the N95 are a more stylish look, a bigger screen and its enhanced TV and video functionality.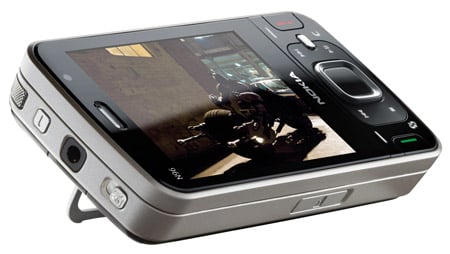 Built-in DVB-H receiver
Yes, the N96 has a DVB-H receiver built in, but how many punters will be able to use it to watch telly?
Of course, the site's review is coloured by the fact that the price of phones likes the N95 and N96 aren't subsidised by local carriers, so it concludes that the features the N96 offers over the N95 won't be worth the price premium the new machine will carry.
The N96 is due to go on sale this coming summer for €550 ($866/£435) before local sales taxes and network subsidies, if any, are applied.
Related Reviews
Nokia N810 internet tablet
Nokia 7900 Prism
Nokia N82
Nokia E51
Nokia N95 8GB


Similar topics
Narrower topics