IDF Intel was keen to show off its Atom processor in the run-up to Intel Developer Forum (IDF), and drummed up a trio of machines to show it off - including the 7in Asus Eee PC.
Asus' plan to adopt Atom is well known, at least as far as the upcoming 8.9in Eee PC 900 goes. Less well known is new brand Thinno, which was showing its unnamed Eee-alternative. Demo'd with two laptops - one running Red Hat Linux; the other, Windows XP - the Thinno machines were fitted with 1.6GHz Atoms and 512MB of memory.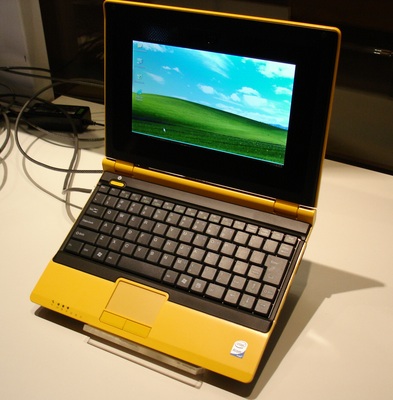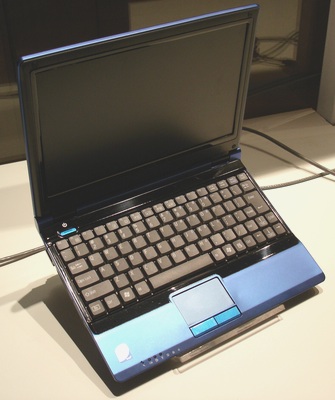 Thinno's Atom-based Eee PC rival
It's not clear how much storage they have, or whether it's in the form of a hard disk or a solid-state drive. We'll find out and let you know.
We can say they have 7in, 800 x 480 displays, and a port array stretching beyond the Eee's SD card slot, 10/100Mb/s Ethernet, VGA output and three USB ports to include an ExpressCard 34 bay.
The specification, like the brand, of the third machine remains a mystery, and its non-existent set of ports suggests it's a prototype rather than a system that's ready to roll.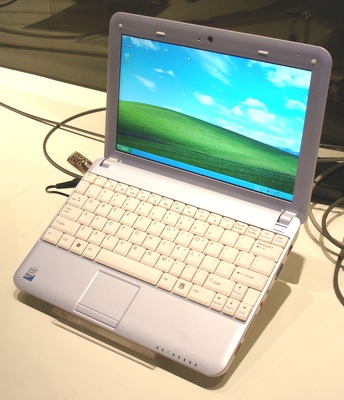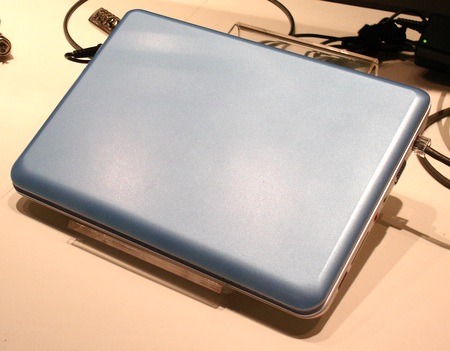 And the mystery Eee alternative