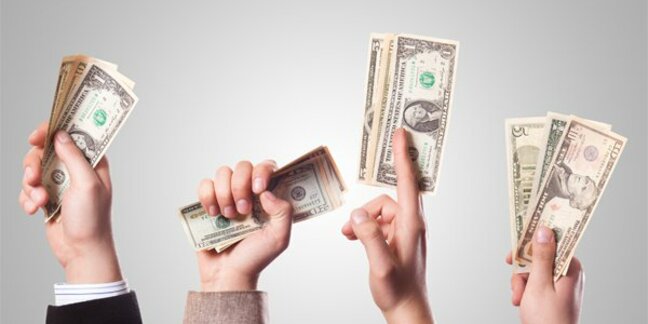 Virginia based SteelCloud Inc is to provide ruggedised commercial-off-the-shelf (COTS) servers for use in the US Navy's "Gunslinger" programme.
Gunslinger seeks to equip combat vehicles, boats and robots with automated weapons turrets which can detect the muzzle blasts and flashes of enemy gunmen and deliver a devastating response.
"These development systems offer the potential to provide field troops a much higher level of protection in combat situations," said SteelCloud boss Robert Frick.
"After developing this product for the Gunslinger program, SteelCloud has seen significant interest from other Navy commands... for other shipboard, submarine, and landing craft applications."
The SteelCloud servers will be linked to a variety of different sensors and equipment. The Gunslinger programme, run by the Naval Surface Warfare Centre, Dahlgren Division, is intended to move through "spirals" as it progresses.
It is - and we are not making this up - linked to a raygun-packing armoured car called Project Sheriff.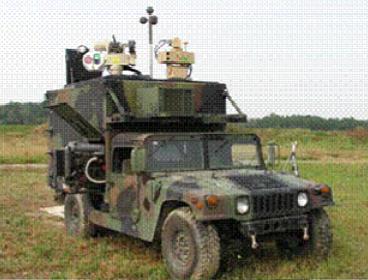 Every pissant prairie punk in Baghdad wanted to make his name
by beating Robo the Kid. And his trusty injun sidekick, Steel Cloud.
The original intention of the Navy weapons boffins was to have Gunslinger in Iraq by 2006, but the programme seems to have been delayed. According to the SteelCloud release, "the Navy plans to test these systems in 'live fire' demonstrations in a Humvee application", but it doesn't say when.
A "Humvee application" would seem to indicate that Gunslinger Spiral One will soon enter testing. Under Spiral One, the Humvee is fitted with acoustic pickups which can detect the distinctive "crack-thump"* of high-velocity bullets passing close by. These cue infrared sensors to look for the hot muzzle gases from the enemy guns. An automated, powered mount will then whip round, training an M240G medium machinegun on the hostile gunman.
A human operator inside the Humvee can then decide whether or not to spray the computer's choice of target with 7.62mm bullets, based on gun-camera video - all without needing to stick his head outside the vehicle's armour plating.
In subsequent spirals, the system is supposed to be upgraded so as to work with the vehicle in motion rather than sitting still, and get more firepower in the form of a .50-calibre heavy machinegun or rapid-firing grenade launcher. The human operator could be moved off the vehicle altogether, handling the Gunslinger remotely from a secure location. In the final version, the idea would be to remove all the people, and field a "miniaturised mission payload module" version of Gunslinger which could be mounted on a "tactical unmanned ground vehicle" - or wardroid to you and me.
A miniaturised robotic system might struggle to haul a heavy .50 machinegun or grenade autolauncher around: though there are, in fact, already war robots on offer packing even heavier hardware.
On the other hand, truly small Gunslinger droids might need something lighter weight. In this context it may be worthy of note that NSWC Dahlgren is one of the very few organisations to have purchased the "Metal Storm" grenade-gasm gun for use in experiments.
The superimposed-load multibarrel launcher can achieve very high rates of fire at low weight, though it doesn't carry much ammo and is troublesome to reload. Metal Storm has a joint venture with famed robot-vacuum company iRobot, offering its splurt-shoot tech mounted on an iRobot kill platform.
If nothing else, this confluence of technologies at a single US weapons lab seems to indicate a trend in robowarrior brand names. Gunslinger™: now with Steel Cloud™ and Metal Storm™ tech. Soon with new British kit from Leaden Drizzle™. Next year's model to feature Dirty Wind™ radiological detection gear, and Tinfoil Brolly™ electromagnetic pulse-bomb hardening.
Etc. Check out the Steel Cloud release here and a Dahlgren presentation about Gunslinger here. ®
*The "crack" is the sonic boom of the bullet passing, which you hear if it comes close enough. The "thump" or "bang" is the noise of the weapon's muzzle blast, which obviously arrives after the bullet in the case of a supersonic slug. The only bullets which routinely fly slower than sound nowadays are lower-power pistol bullets, a relatively minor threat.
Sponsored: Ransomware has gone nuclear