This article is more than 1 year old
Gamers punted performance-enhancing pills
Keep on going like a mad trucker
Marathon gaming sessions usually end only when all the pizza and pop has been devoured - or your opponent has fallen asleep. But a Japanese retailer thinks it can boost your videogame performance and staying power by offering you some pills to pop.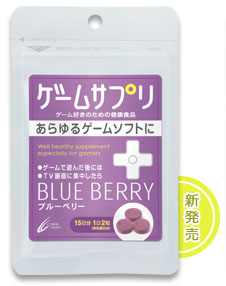 The Blueberry pill: improve gaming performance?
If long-lasting performance is your problem, the company claims its Blueberry tablets will help boost your ability to keep gaming on and on into the wee, small hours. The chewable purple pills come in packs of 30, but you shouldn't take more than two per day, the supplier warns.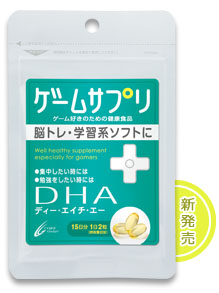 Boost your concentration with DHA
However, if you're more prone to losing your concentration, which could be lethal if you're playing something from the Tom Clancy range, then DHA could be a better option.
These capsules contain purified fish oil and various antioxidants. The retailer highly recommends DHA for all sorts of game, such as brain training challenges and language tests. The capsules should be swallowed with lukewarm water, apparently.
We can't comment on the pills' efficacy, or whether they're safe to scoff, but they do appear to be legit in Japan. Unfortunately, British gamers will have to rely on Red Bull and black coffee for the time being, because the gaming performance pills are only available in their native land.
Expect them to start appearing in spam emails real soon now...