Asus may be working to bring forward the launch of its next Eee PC in a bid to beat rival sub-notebook makers to market, it has been claimed. If so, the Eee PC 900 could appear this month.
When the Eee PC 900 was announced in early March, it was said to be scheduled to ship in April. Later, Asus appeared to revise that timetable to shift the release to late May or early June. The move was blamed primarily on a slow-down in battery shipments, but we shouldn't ignore chip maker Intel's timeline for the release of its 'Diamondville' processor, the Atom-branded CPU designed for sub-notebooks like the Eee.
Last week at Intel Developer Forum, the chip giant said the Atom N270 - the mobile version of Diamondville - will debut in June.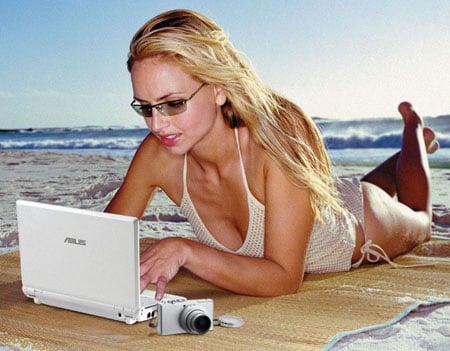 Eee PC and friend: trying to come first
According to unnamed industry sources cited by DigiTimes, Asus can't wait and will use an older Intel dual-core ultra-low voltage processor - presumably something like the 1.06GHz Core 2 Duo U7500 or the 1.06GHz Core Duo U2400 - instead of Atom.
The moles said Asus' decision was based on a desire to ship ahead of Atom-based machines from Acer and HP. While Acer may well be waiting for Atom, HP certainly isn't and could well get its based 2133 Mini-Note sub-notebook, launched today out before the new Eee.
The HP machine is scheduled for a late April release, presumably because it's using the already available VIA C7-M processor.
Similar topics