VIA and Nvidia partner to bomb Intel's Atom
Fusion of interests
---
Under pressure from Intel's Atom, chip makers VIA and Nvidia have apparently agreed that their interests should undergo fusion, and have agreed to brings their respective processors and integrated chipsets into orbit around each other.
Dodgy particle physics metaphors aside, the deal - motherboard makers moles allege - is about competing more effectively with Intel's Atom and Centrino Atom products, respectively aimed at sub-notebooks and handheld internet devices.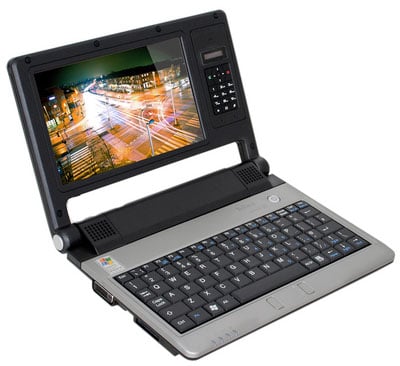 VIA's C7-M based Nanobook
VIA has been trying to grab the market for some time, pitching its low-power C7-M processor at the so-called Netbook category. A year or so back, it began pitching a Netbook reference design, the Nanobook, to computer makers.
It's had some success: Packard Bell, Maxdata, SungJut and Everex - to name but four - have all released machines in the last 12 months based on the Nanobook design.
And this week, HP announced its entry into the market: the C7-M based 2133 Mini-Note, though it's not a Nanobook-derived product.
Having tried one out - Maxdata's Belinea s.book 1, reviewed here - we think VIA will struggle against Atom. The 1.2GHz C7-M, we found, wasn't as fast as the 900MHz Celeron M used in the Eee PC yet runs rather hotter, causing the unit's cooling fan to kick in too frequently for our taste. It's hard to see it putting up much resistance to the 45nm Netbook-oriented 'Diamondville' Atom, but we'll reserve judgement until Atom's out, in June.
Nvidia, meanwhile, doesn't want Atom to become the de facto standard for Netbooks and handhelds the way Centrino has for laptops, so is presumably keen to ally itself with the chip giant's main competitor in the sector.
VIA has its own graphics chip operation, S3, but we're sure it wouldn't say no to an alliance with a much stronger graphics brand.