Monroe BJ film - world exclusive still
Happy birthday, Mr President?
---
NSFW The news earlier today that a New York businessman stumped $1.5m for a 15 minute film apparently showing Marilyn Monroe administering oral pleasure to JFK provoked a veritable speculationfest as to what exactly the footage contained.
It is, therefore, with very great satisfaction that we can now reveal the shocking truth, having ourselves paid one "Deep Throat" - rumoured to be the nephew of J Edgar Hoover's dressmaker - 30 grand in used fivers to provide a grainy still from the vintage grumble flick: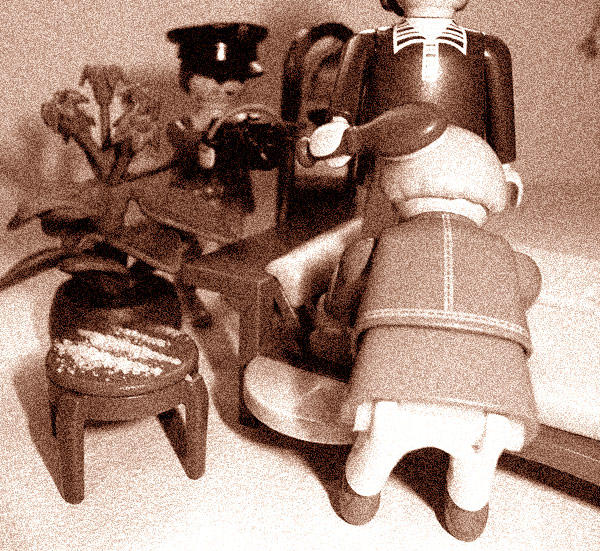 As you can see, the identity of the BJ recipient is indeed hidden, so whether the prez himself was indeed the lucky fella will remain a mystery. However, a shock revelation is the presence in the background of Hoover himself, dressed in one of Marilyn's diaphanous flower-print silk blouses and French lingerie sets while operating what appears to be a 16mm cine camera.
The revelation that Hoover was in fact a "second cameraman", concealed behind a strategically-placed pot plant to capture the action will only add to rumours that the FBI knows the full, outrageous truth of the relationship between Monroe and Kennedy and used this to blackmail the former into taking an overdose of barbiturates in 1962 and the latter into shooting himself by radio-controlled sniper's rifle in Dallas in 1963. ®