Review The successor to the S710, the S730 is a dull but hard-working member of the HTC clan. It's neither quite so ubiquitous as its big brother the TyTn II nor quite as fashionable as its sisters Touch, Dual and Cruise.
In appearance, the S730 is a pretty run-of-the-mill smartphone, with its traditional keyboard layout; 2.4in, 320 x 240, 65,536-colour screen; and stout HTC-grey plastic shell. With its slide-out Qwerty keyboard, the S730 could be seen as a sort of TyTn mini-me. It does most of the same things, but at 106 x 51 x 19.4mm in size and 150g in weight it's a fair bit narrower and shorter, and a whole 40g lighter. OK, it's 5mm thicker, but you can't have everything.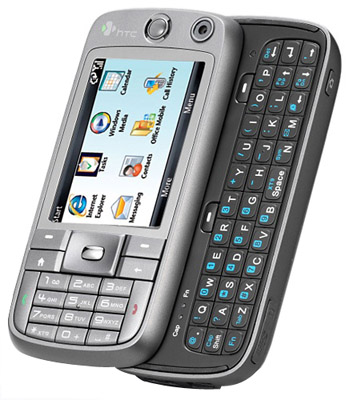 HTC's S730: good size and good weight
In the hand, the S730 is a chunky yet comfortable device to hold. The keypad layout is a model of common sense while the central navigation pad is suitably sized, positioned and weighted for thumb use. The only slight ergonomic 'erk' is that is if you tend to hold the phone in your right hand, it's a too easy to push the keyboard open. We had the same problem with the first generation TyTn, though in that case it was an issue for lefties as the handset slid the other way.
We give the S730's slide-out keyboard top marks. The keys have a slightly rubbery feel and raised centre which combine to make it one of the best HTC keyboards we've used, and a quantum leap forward from the S710. The inclusion of two small LEDs to let you know the Cap and Fn keys have been pressed is another nice touch.
When it comes to connectivity, the S730 has the bases well covered, coming with 3.6Mb/s HSDPA 3G, quad-band GSM/GPRS/Edge, Bluetooth 2.0 and 802.11b/g Wi-Fi.
Incidentally, the S730 is also available as the O2 XDA Atmos.