Fring worked a treat, and in what seemed like seconds - but was in fact about five minutes - we were chatting to our Leader, who was allegedly working in Shanghai, via Skype Out. Fring also allows you to access pretty much all your VoIP and IM accounts from the one application. Which is nice.
The two-megapixel camera is the same old, same old. And, as we've come to expect from HTC, the headphones connect through the mini-USB port. This makes HTC's own USB-3.5mm hands-free/headphones adaptor something of a must-have, and this is irritating partly because the supplied phones are pretty nasty, but mostly because the thing isn't bundled. No, it's a £14.95 accessory.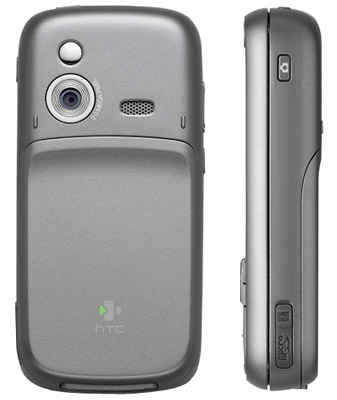 The 2Mp camera is the 'same old, same old' we've come to expect from HTC
Call quality proved to be well up to snuff, as did the handset's ability to find and keep hold of a Wi-Fi signal, while the built-in speakerphone was both clear and loud, vital for those impromptu conference calls. 3G reception also proved to be more robust than on our recently tested Touch Dual.
Battery life is entirely dependent on what you leave switched on. With Bluetooth and Wi-Fi going you can expect a dead battery in about seven hours. Switch the Wi-Fi off and you are looking at about a full day of average usage between charges.
Verdict
If we had to sum up the S730 in one word it would be 'competent'. Sure, there is nothing here to set your hair on fire with excitement, but what there is a reasonable depth of basic functionality which will probably appeal to the business rather than domestic user. The screen could be better - HTC is slipping a bit on this front across its range - and the same could be said for battery life. It could do with more in the way of program memory too.

HTC S730 Windows Mobile smartphone
It may not win any prizes for looks or innovation, but the S730 is a worthwhile update of the S710 and does pretty much what it says on the tin.
Price:
Contract: from free. Pre-pay: N/A. SIM-free: £285 RRP