Psystar, the company claiming to offer a $400 computer capable of running off-the-shelf copies of Mac OS X, is not only annoying Apple - it's also managed to piss off the guy who wrote the emulation technology.
Psystar's website is back online today following a temporary absence and is once more pitching what it now calls the Open Computer.
Heralded by its manufacturer as "an alternative to pricey Apple hardware", the Open Computer's entry level spec combines a 2.2GHz Core 2 Duo, 2GB of DDR 2 memory, a 250GB 7200rpm SATA hard drive, multi-format DVD writer and integrated Intel GMA950 graphics, all in a bland white or black casing.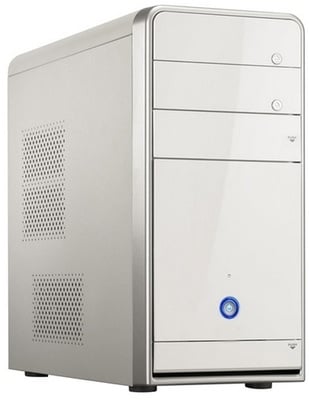 Psystar's Open Computer
Psystar said it will pre-install Leopard for free, but you'll still need to buy the OS, adding $150 to the price of the machine.
That's a little less than Apple's cheapest desktop Mac, the $599 Mac Mini, which has a lesser spec.
"The highly extensible Open Computer is a configuration of PC hardware capable of running unmodified OS X Leopard kernels," the company claimed. It's able to achieve this, it said, by emulating the Extensible Firmware Interface (EFI) technology Apple uses to boot up Mac OS X on Apple-branded machines. The emulation code sits between Leopard and the Open Computer's regular PC-style Bios.
"With the EFI V8 emulator it is possible to install Leopard's kernel straight from the DVD that you purchased at the Apple store barring the addition of a few drivers," says Psystar.
Enter the author of EFI V8. On his blog, Netkas.org, he writes: "[Psystar] said they sell computers with EFI V8 emulator... They forgot to mention author of emulator, so it's looks like they made EFI V8. So, this is violation of my authorship rights on PC EFI V8."
Worse, Psystar's use of the code appears to infringe the terms of the V8 licence: "Redistribution and use in binary form for direct or indirect commercial purposes, with or without modification, is stricktly [sic] forbidden."
That's in addition to the violation of Apple's Mac OS X end-user licence, which states the operating system is only licensed for use on Apple-branded hardware. Psystar has reportedly said it believes Apple's licensing terms to be unlawful because they're anti-competitive, but it can't say the same about the terms of the EFI V8 licence, which expressly forbids the use of the emulator for commercial purposes.