This article is more than 1 year old
Cowon Q5W media player
The killer PMP/internet tablet combo?
Review When we recently looked at the Archos 705 we were less than impressed. Still, we do reckon a decent combined personal media player and internet tablet could work, so here we have Cowon's answer to Archos' Wi-Fi range, the Q5W.
The headline specifications for the Q5 are impressive enough: a 40GB or 60GB hard disk, a 5in screen and support for a wide variety of audio and video files and codecs, all wrapped up in a metal case measuring 139 x 88.5 x 20mm and weighing 380g - including the non-removable battery.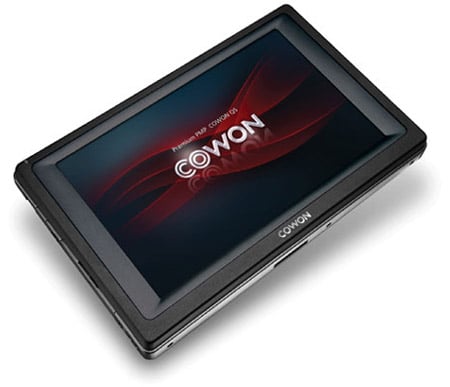 Cowon's Q5W: supports a wide variety of video and audio formats
The Q5 is certainly far more portable than the larger Archos, and just like the Cowon A3 feels well constructed and likely to be able withstand the slings and arrows of outrageous use.
Supported formats include: MP3, WMA, WAV, APE, MPC, ASF, Ogg and Flac audio files and AVI, ASF, WMV, MPG and OGM video files, along with DivX, XviD, MPEG 4 and WMV 7/8/9 video codecs. This means you can drag and drop most audio-visual media straight from your PC, Mac or Linux system onto the Q5 and watch it without having to mess about with reformatting or transcoding.
The value of this convenience is hard to overstate, though the absence of support for H.264 video and some of the more left-field video files such as DVD's .VOB is a little strange when you consider they are supported on the A3. However, if you do come across an unplayable file, the bundled JetAudio Media Centre is a largely foolproof transcoding tool.