Mercifully, the only sour note of the evening came when some bloke walked in off the street claiming he was editor of El Reg and demanding free beer: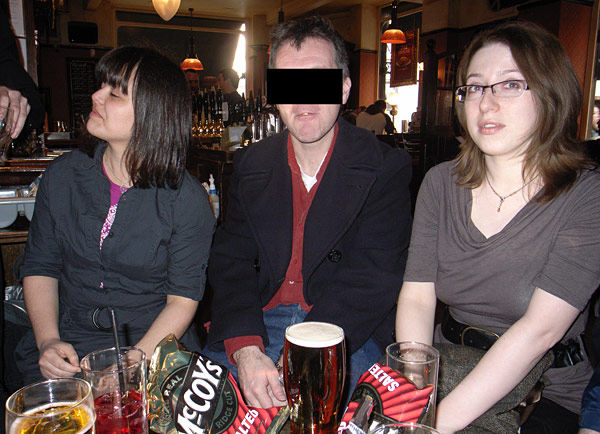 He made the fatal error of sitting next to Sarah who, roughly ten seconds after the above snap was taken, delivered him a solid Chuck Norris-style roundhouse kick and sent him on his way.
Naturally, none of this fazed Caledonian bureau tech overlord Aaron Crane and Reg big cheese Drew Cullen, who continued to discuss the finer points of translating Sumerian cuneiform clay tablets into ancient Greek (don't ask - whenever these two get together they always end up on some obscure linguistic tack):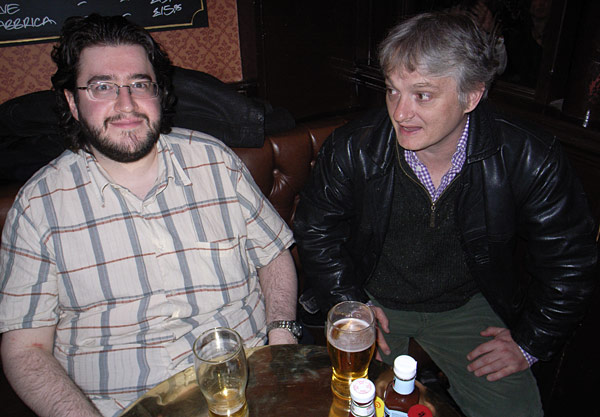 Right, you'll like this: here's Vulture Central Strategy Boutique member Jamie "Synergy" Bodkin demonstrating the kind of vision which drives our constituent-focused marketing strategy: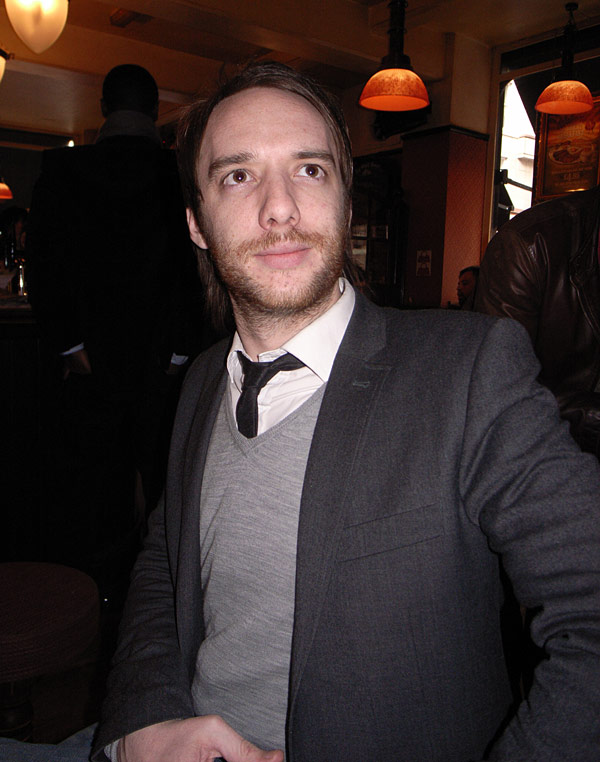 Yes indeed, look out for the inspirational poster of the above (Title: "Believe, evolve, succeed"), coming soon to an office supplies outlet near you.
Ok, time for more women. While Drew and Aaron take their clay tablet debate onto the street, they're joined by Merseyside-based finance operative Carly Hutcheon: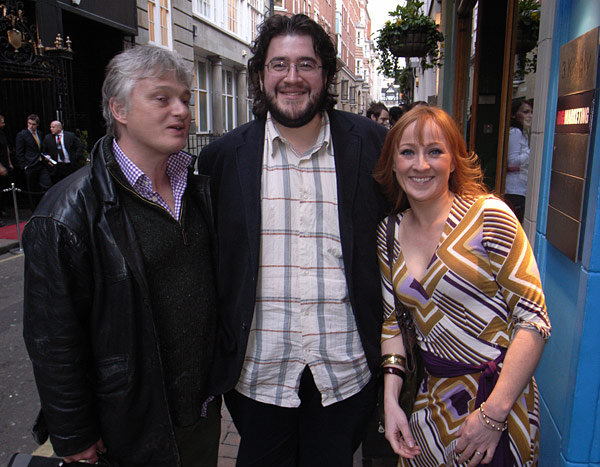 We don't know much about Carly, except that she allegedly has a penchant for luxury office furniture and, accordingly, The Register's northwestern outpost resembles Donald Trump's New York headquarters. Allegedly.