Safely back inside, Chris and US editor Ashlee Vance look suspiciously like they've been slugging back the Tia Maria again. For shame: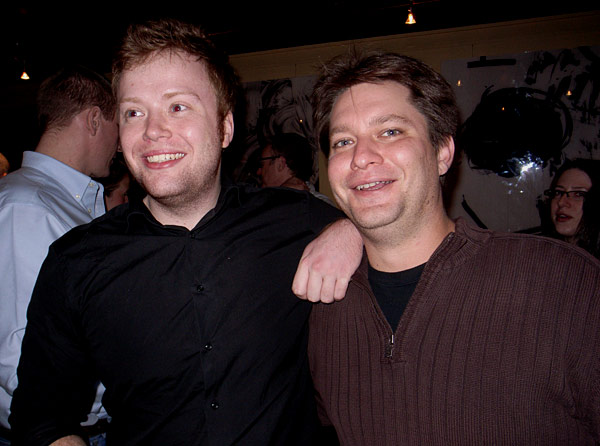 No doubt about what's to blame here, though: our defence correspondent lays waste to a glass of wine while Tracey looks rather shocked and awed at the carnage: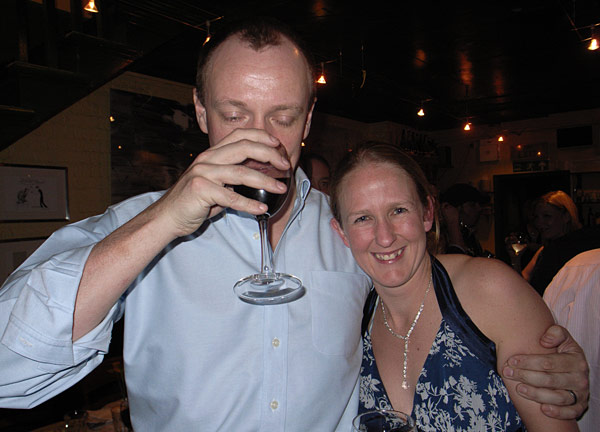 Cue an appearence by our MD, Linus "Fish Fingers" Birtles, who appears to be holding it together rather better than young Robin. The pair are seen here forming what is known locally as a "Fiscal Sandwich" with finance operative Caroline Wilson: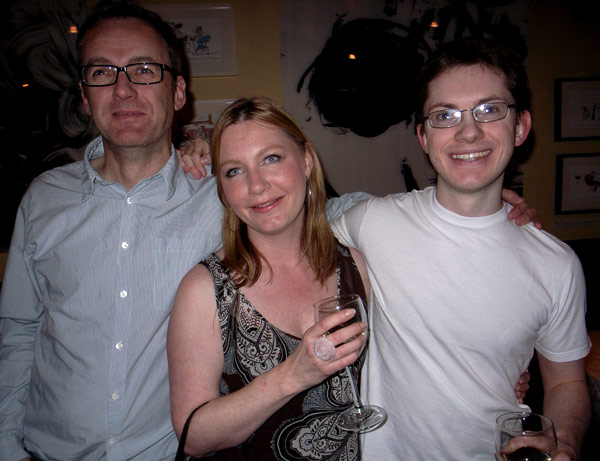 By around 8pm, we'd managed to corral most of the female staff present for this fetching group shot, showing (l-r) Caroline, Tracey, Sarah, Kelly and the adsales department's Danielle Wykes: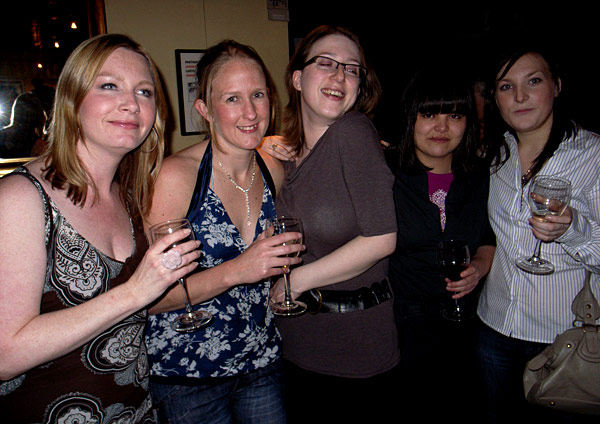 Now here's an even more terrifying sight: finance meets adsales meets Strategy Boutique meets editorial. From l-r, chief beancounter Charlie Caton, sales powerhouse Courage Aihevba, a totally bewildered VP in Charge of Whalesong Phil "Phillipe" Mitchel and Andrew Orlowski.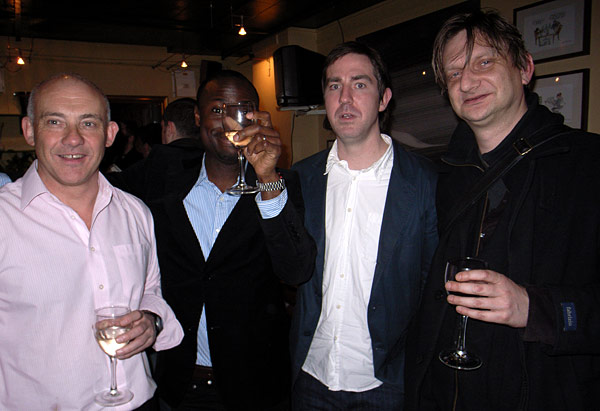 The only explanation for Phil's expression is that he's just watched "2 Girls 1 Cup" - without drinking a bottle of Tia Maria first.