Mind you, he soon recovered sufficiently to explain to Aaron the comparative merits of Thai and Indian joss-sticks in a Powerpoint-driven brainstorm scenario...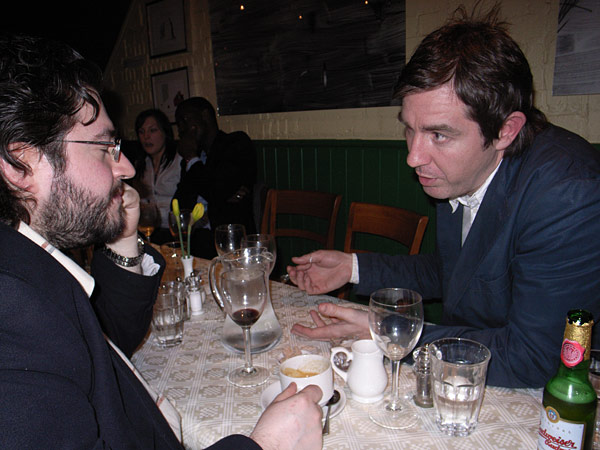 Sarah and John by this time were, mercifully, pretty well immune to reasoned argument of any sort: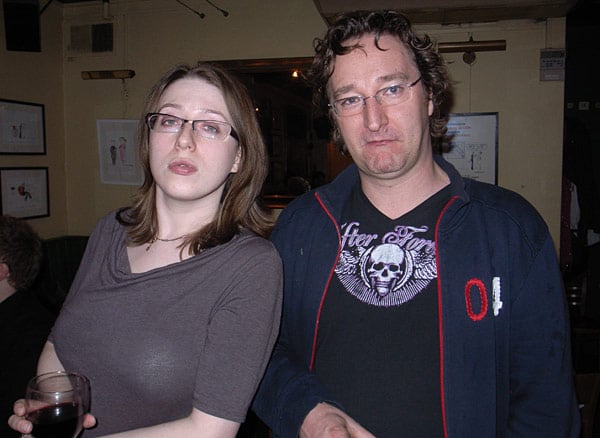 Which made it about the right time for Linus to deliver his traditional rousing speech. Disappointingly, he failed to make any reference to Napoleon, but battled on gamely despite light heckling from the assembled vultures: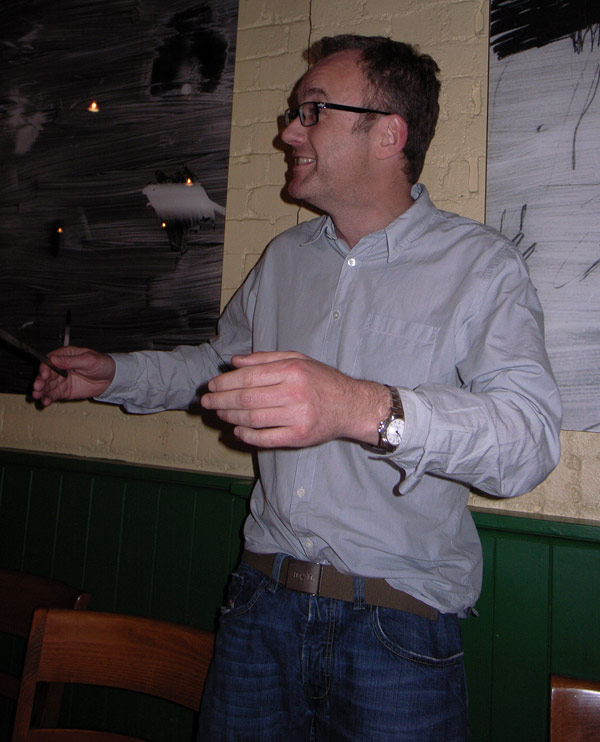 All of which was enough to drive the nicotine addicts onto the street for a final puff (l-r, ad operations bod Dave Keightley, Phil, Oatsie, Andrew and Ashlee):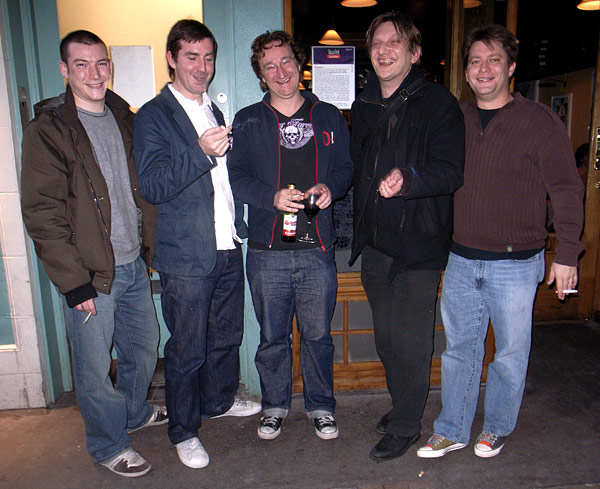 And by the witching hour, only Phil was still firing on all cylinders, and by managing to continue to talk shop despite having consumed around thirteen pints and half a bottle of Tia Maria, became the worthy recipient of our "Last Man Standing" trophy: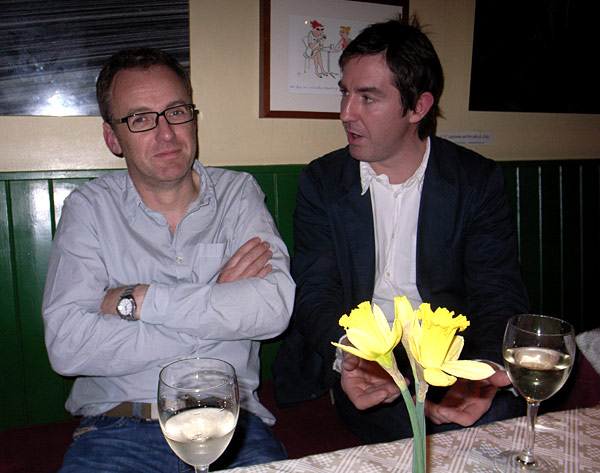 So there you have it - ten years in the pub and still going at it to an Olympic standard. We wish all our long-standing readers and new converts all the best for the next ten, and advise Reg staff to prepare their fighting livers for 2018. ®
Bootnote
In case you're wondering, the photographer (me) fails to make an appearance above due to an extraordinary set of technical glitches which spoiled all the pics he appeared in - flash failure, battery failure, memory card failure and a timely electromagnetic pulse which destroyed a rather fetching snap of him downing a full bottle of Tia Maria in one hit. Shame, but there you go...