High-speed HSDPA 3G connectivity means web pages are rendered quickly and downloads are speedily delivered to the phone. You can zoom in and out of pages too, and increase text size where necessary.
The photopgraphy experience is average, however. A 2Mp camera is now the minimum you'd expect of a mid-tier phone, and the K660i has one. But this model isn't equipped with the shooting enhancements of the Cyber-shot range. There's no flash or autofocus, so shooting capabilities are limited.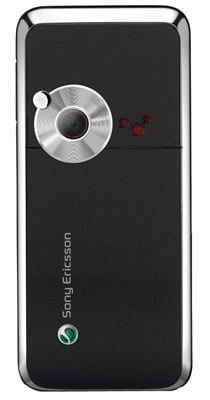 The main shooter is an average 2Mp camera
There's a dedicated camera button on the side to trigger the appropriate app and take snaps. You can adjust the white balance and brightness, and there are a few colourisation effects you can use. There are multi-shot and panorama shooting options to play with.
Results from the camera are reasonable, though the level of fine detail you can capture is limited. Colours are good in decent lighting, but the camera lacks subtlety when dealing with demanding tonal situations. In low light conditions, the lack of a photo light or flash becomes an problem. Even in night mode, picture noise is evident, giving images a grainy feel. You can take video footage with the camera, with maximum 320 x 240 resolution at 15 frames per second. Quality again is, again, average.
However, the K660i lets you do minor edits on images and video clips using its Photofix, PhotoDJ and VideoDJ software. And Sony Ericsson once again provides the option to upload images and video clips directly to a Blogger account.
Similar topics