An Xbox 360 has allegedly caused over $100,000 (£50,000/€62,000) worth of damage to an US gamer's house, after the console's power brick caught fire.
Can't see the video? Download Flash Player from Adobe.com
Firefighters called to the blaze in Little Rock, Arkansas told local reporters that the console's power brick was the blaze's cause. The console owner's house has been reduced to a near shack-like state following the fire, local TV station THV reports.
Although the gamer wasn't at home when the fire broke out, a fire department spokesman said the console's power brick was stored on one side and close to a wall – which he claimed could exacerbate potential fire risks.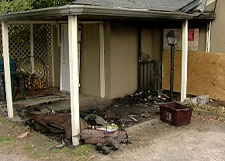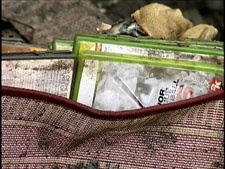 The Xbox blaze caused over $100,000 worth of damage.
Images courtesy todaysthv.com
Microsoft has already recalled thousands of power bricks worldwide because of worries over a potential fire risk. But the company claims gamers can minimise the risks by unplugging the console and avoiding bending the power brick's cord.
Microsoft has also previously admitted that the Wireless Racing Wheel has a power-supply flaw that may cause it to overheat and smoke – although no problems have been reported yet.
In 2005, an Anglesey woman was pulled unconscious from her house after succumbing to smoke emitted by a faulty first-generation Xbox, which had been left on standby.
Sponsored: Webcast: Discover and secure all of your attack surface