More importantly, though, we've seen the success of Asus' elfin Eee PC, which has clearly shown that plenty of folk will put up with a less-than-leading-edge specification if the price is right. The reason? There are a fair few applications that will run quite reasonably on old-spec hardware. Many people are using the Eee as a simple internet access device and for basic productivity apps, relishing not only is low price but its incredible - for a laptop - portability.
Curiously, many of the commentators who blasted the Foleo have gone on to welcome the Eee with open arms.
The testament to the fact that Eee has caught a mood among both consumers and the more technically inclined is the keenness of other vendors to leap in with Small, Cheap Computers™ of their own. HP's launched one; so has MSI. Acer and Dell are believed to be preparing to announce their own versions even as we speak.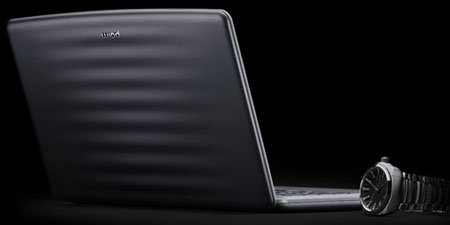 The sub-laptop the could have beaten the Eee
Time, then, for Palm to dust off the Foleo, give it a polish and punt it not necessarily as an adjunct to its smartphones but as a executive-oriented skinny laptop alternative?
Ironically, the original Foleo could so easily have been the machine the Eee went on to become. Palm's Jeff Hawkins and Asus' Jerry Shen saw even when almost no one else did that a good proportion of World+Dog wants internet access on the move, and many of them want it with a decent-sized screen and keyboard. PDAs? No thanks, but a small sub-notebook, yes please.
All Palm really got wrong was the price. And then it proved not to have sufficient bottle to see the unit to market. The examples of the MacBook Air and the Eee may have persuaded it that it was wrong.
We hope so. Where, after all, is the interest in another smartphone with Wi-Fi?