Nokia pumps out XpressMusic duo
Sunny and Cher handsets?
---
It's been a while since we heard anything from Nokia's XpressMusic department, but the Finnish phone giant is keeping the beat going with two additions to the music-focused range.
The 5320 is the daddy of the two phones, offering 3G connectivity and voice-activated song selecion triggered by the user speaking either a track's name or its artist.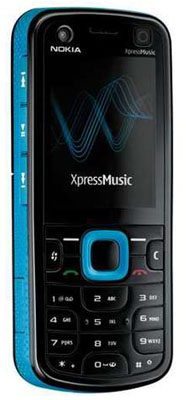 Nokia's XpressMusic 5320 has 3G and voice activation for songs
Dedicated N-Gage gaming keys are also built into the phone, allowing quick access to the internet gaming service that Nokia finally launched earlier this month.
Don't be fooled into thinking that the 5320's "audio chip for hi-fi sound quality" is a unique feature, because while Nokia may claim it improves music quality, the chip's already included in several Nokia handsets, such as the 5700.
Nokia's 5220 has a strange asymmetrical design, but sadly the phone's unique selling feature is, the phone maker chirped, a built-in lanyard to carry the phone around your wrist. Apparently this is a first for an XpressMusic phone, but it's hardly the most cutting-edge of features.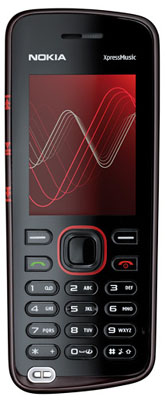 The 5220's unique feature is... er... a lanyard
Being music phone, both handsets have 3.5mm headphone jacks and will provide up to 24 hours of continuous music playback – enough for even the most hardened clubber - Nokia claimed. Dedicated XpressMusic keys are also featured on both handsets.
The 5320 accepts memory cards of up to 8GB, which is as much capacity as the first-generation iPhone. Although Nokia didn't state the storage capacity of the 5220, it's not unreasonable to assume the phone has a similar capacity to the 5320.
Both handsets will ship to Europe in Q3, with the 5320 set to cost around €220 (£190/$380) and the 5220 about €160 (£140/$280).