Sony delays PS3 virtual world Home - again
Open beta test this autumn?
---
Sony has pushed back the release of Home, the PlayStation 3's answer to Second Life, yet again, pending 'refinements' it believes it needs to make to the service.
Gamers have been patiently awaiting Home's arrival since May 2007, when Sony said a public beta testing programme would be launched in the summer of that year.
In September 2007, Sony was forced to admit it had delayed the introduction of the application until spring 2008.
However, further delays have since halted the virtual community's commercial launch, and Sony now won't even launch the open test until this autumn.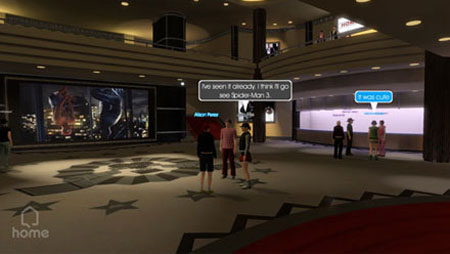 Sony's Home: coming this autumn?
An existing closed beta testing programme will be expanded this summer, allowing "a further number of registrants" to test out the community and provide feedback on it to Sony.
On the upside, Sony has at least realised it's pi**ing gamers off with the constant delays. Kazuo Hirai, president and group CEO of Sony Computer Entertainment, said in a statement: "We understand that we are asking PS3 and prospective PS3 users to wait a bit longer, but we have come to the conclusion that we need more time to refine the service."
The company hasn't said what's holding the launch back or even when it now expects Home to become commercially available. But, given the delayed timescale gamers are now being forced to sit through, it's possible we may not even see Home until 2009.