Motorola debuts 3G Z8 kicker
Stylish moves
---
Motorola is having another stab at crafting a handset with attitude, by developing a third-generation model of its original Z8 "kick slider".
The latest model is called the Z8m and sports the all important kick, or curve, that it's claimed improves call quality by bringing the microphone closer to the user's mouth.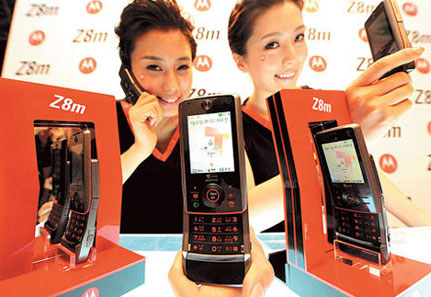 Motorola's Z8m boasts 7.2Mbp/s HSDPA
HSDPA connections of up to 7.2Mbp/s are possible through the latest model, which is a definite benefit over the 3.6Mbp/s download speed available on the original Z8.
A two-megapixel camera is built into the Z8m and images can be seen on the phone's 2.2in display. There's up to 4GB of storage available, but data can be transferred to other devices over Bluetooth or USB 2.0.
Motorola's only unveiled the Z8m in Korea so far, but we've give Motorola UK a kick up the rear to find out if it's coming to our shores.
Similar topics
Narrower topics