This week's award for the Most Astutely Selected Software Bundle goes to BT after the teleco tried to hook potential purchasers of Asus' Linux-running Eee PC 900 by offering to ship it with a copy of Microsoft Office.
BT is offering the 20GB 900 for £335.99, but if anyone out there is willing to buy it for £422.34, the telco will include a copy of Office Home and Student in the box.
This despite the fact that, just a little way further down the page, BT's list of Eee specifications admits that the elfin laptop is not "Office ready".
And BT's generosity is as extensive as its ability to select software suitable for the miniature machine. Buying the bundle saves each punter a whopping £1.76 on the cost of purchasing the two products separately - which of course Linux Eee buyers are queueing up to do.
BT hasn't got any Eee PC 900s to sell at the moment - they're due in 1-2 weeks, the site says - so there's time for the telco to replace the bundle offer with one more relevant - not to say more compatible - with the operating system the little laptop actually comes with.
iWork, perhaps?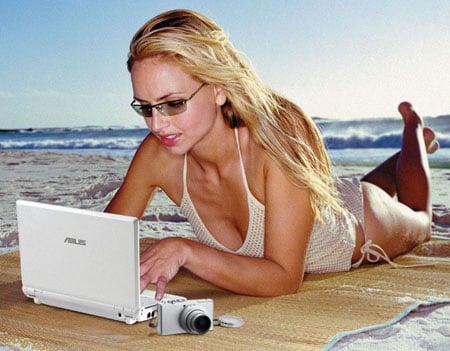 Asus Eee PC and friend: back by popular demand
To be fair, Asus is planning to offer a version of the 900 that will be Office ready - it'll come with Windows XP pre-installed - but it's a separate model with only 12GB of storage capacity and a very different product code.
Thanks to reader Martin for the tip
Related Review
Asus Eee PC 900 Linux Edition


Sponsored: Ransomware has gone nuclear