French online retailer Surcouf has become the latest purveyor of sub-notebooks based on chip maker VIA's Nanobook reference design.
Surcouf calls the machine La Révolution Mobile PC, but it's standard Nanobook fare, comprising a 1.2GHz VIA C7-M processor, 1GB of DDR 2 memory and a 60GB hard drive. It comes with Wi-Fi and Bluetooth wireless connectivity.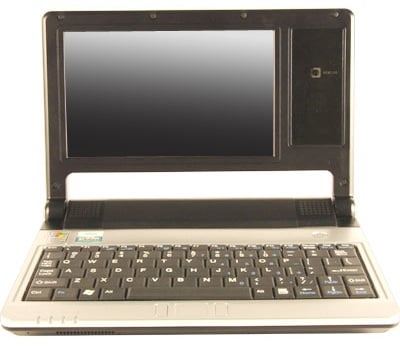 Surcouf's Révolution: webcam module included
The Révolution has a 7in, 800 x 480 display, and like other Nanobook designs there's space alongside it for add-in modules. Surcouf.com is offering the first 200 buyers a free webcam module to slot in, but the retailer's site suggests other modules will be offered, including a 3G connectivity unit, a GPS pick-up and a phone module.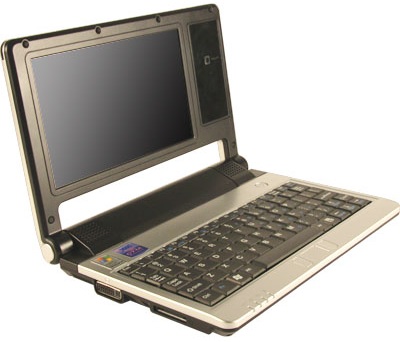 Gold, apparently
That said, there's no indication when such modules might become available, or how much they'll cost when they do.
The Révolution itself is priced at €399 ($624/£314), though Surcouf is adding a €0.33 donation to eco-oriented causes.
The laptop will be available in a choice of white- or gold-coloured cases. The former ships in June, but the gold model will go on sale in May.
Hard drive capacity and memory complement aside, the Révolution is essentially the same machine as Germany's Belinea offered earlier this year as the s.book 1. You can read Register Hardware's review of that machine here.
Related Reviews
Asus Eee PC 900 Linux Edition
Apple MacBook Air
Toshiba Portégé R500 slimline laptop