Besides the WWF link, the browser on the 3110 Evolve is unremarkable. The low-res display and lack of 3G data connectivity means the mobile web experience is slow and looks a bit basic compared to Nokia's more sophisticated phones.
You do get the option of using the fine Opera Mini as an alternative to Nokia's browser, and it works well on this phone. You can also skip the browser altogether and use the pre-loaded Yahoo! Go app to get news and other timely information updates. Nokia's own widgets application, WidSets, provides another option for getting updates from favourite blogs or web-based services.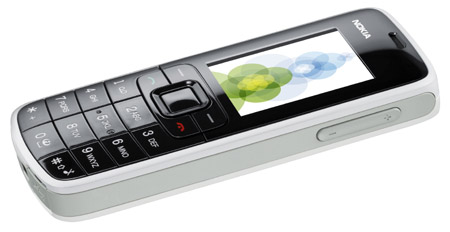 There's only 9MB of memory to play with, so you'll need a MicroSD card
On the basic level of call quality and network holding, the Nokia 3110 Evolve puts in a fine performance. It offers reliably good sound quality and we experienced no network issues. Of course, any planet-saving phone worth its eco salt should offer an energy efficient power performance too.
The 3110 Evolve comes with the same Nokia battery power estimates as the 3110 Classic: up to four hours' talktime or up to 370 hours of standby between charges. That's no real surprise as they're essentially the same device under the bio-cover.
Verdict
It's good to see a major mobile maker upping its environmental awareness in the manufacturing and packaging process. However, the 3110 Evolve is a very small step in that direction. It has a few more green credentials than other phones on the market, but it's far from being the perfect eco-friendly phone. Anyone thinking of swapping their phone for a greener model would probably do more good by continuing to use their existing model for a while longer.
As a mobile, the Evolve is an unexciting device offering a low-key feature list. Its music player, radio and web-based services mean it's not a back-to-basics handset, but it's certainly a mobile that'll sell more for its greenery rather than its gadgetry.

Nokia 3110 Evolve eco-friendly mobile phone
Not enough greenery and not enough gadgetry for the price.
Price:
Contract: From free. SIM-free: £149 RRP