This article is more than 1 year old
The battle of Lesbos: Exclusive combat pic
Lesbians lick Lesbians in dramatic beach landing
The Battle of Lesbos - a bitter struggle between practitioners of the Sapphic arts and true Lesbians for the right to bear the name of the sun-kissed Aegean island - took a dramatic turn earlier this week as militant lesbians attempted a beach landing at the lightly-defended resort of Eressos, in the process outflanking militant Lesbian Dimitris Lambrou who'd expected to join battle in an Athens court this summer: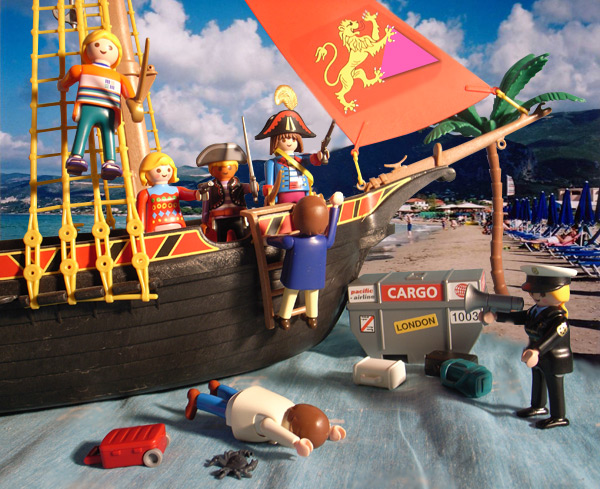 Seen here is the Martina Navratilova flying its battle colours, with members of the San Francisco Keira Knightley Appreciation Society in full costume alongside two Ellen Degeneres lipstick lesbian battle clones repelling an attempted boarding by two ouzo-fuelled Lesbian activists.
The Lesbian policewoman, meanwhile, is attempting to restore order by delivering a "hey, why can't we all just learn to live in peace and harmony?" appeal via megaphone - to little effect.
As an interesting footnote, those among you who are still missing luggage from Heathrow's T5 now know where it ended up. ®