This article is more than 1 year old
Interpol publishes pic of another suspected child abuser
Operation IDent
Interpol has taken the unusual step of posting an image of a suspected paedophile on its website.
The international police agency is asking for help from the public in identifying a man it said was pictured sexually abusing young boys in a series of images found on the internet. Interpol said the images were retrieved from the computer of a convicted paedophile.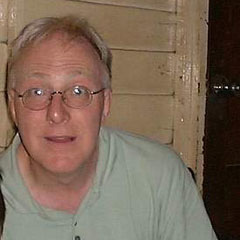 The unknown man was featured in approximately 100 images in a series of around 800 that depict the sexual abuse of at least three boys aged between six and ten years old. The first pictures of the man were originally discovered by police in Norway in March 2006. Police reckon the images were taken in south east Asia between April 2000 and May 2001.
Last year a similar appeal uncovered the identity of Christopher Paul Neil, who is now in jail facing child abuse charges. The internet community unscrambled a swirled photo of Neil contained in a cache of child abuse images, quickly leading to his arrest in Thailand last October.
In the latest case, two years of police investigation have failed to identify the grey-haired, bespectacled suspect, thought to be in his late 50s. Interpol released six pictures of the man as part of its public appeal.
"It was a carefully considered decision to publish this second man's picture in a public appeal," Kristin Kvigne, assistant director of Interpol's Trafficking in Human Beings unit, said in a statement. "Our duty as law enforcement officers is to protect children and we believe this appeal, codenamed Operation IDent, will help us do that."
"While these images were only discovered two years ago, we believe the photographs were taken between April 2000 and May 2001 so clearly this man will be older than he appears in the pictures."
Anyone with information about this man's identity and current location should contact their local police or Interpol. Members of the public are discouraged from taking any action themselves. ®