Dope-crazed Canadians sledgehammer iPhone
Reefer madness
The fanboys among you of delicate sensibilities are advised to look away now, because it's just come to our attention that dope-crazed Canadians last Saturday used the Toronto Freedom Festival as a platform to lay into an iPhone with a sledgehammer:
We're not quite sure what provoked this act of mindless violence, but those involved inform us it had something to do with marking the iPhone's launch in Canada. In case you're wondering, here's what a sledgehammered iPhone looks like after the event: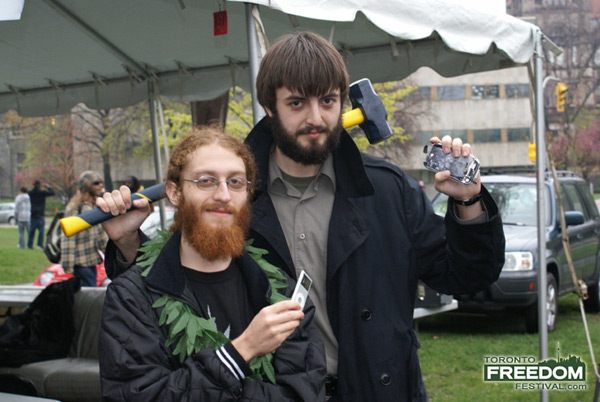 Hmmmm. Looks like the iPhone wasn't the only thing to get hammered at the Toronto Freedom Festival. As well as the two embearded potheads seen here, there's also a flattened iPod which a member of the crowd apparently launched onto the stage mid-mayhem for assassination.
Those of you with a penchant for iBashing can enjoy more pics here. ®
Bootnote
*You know the score: the first reader to post a "well I suppose it makes a nice change from hammering seal pups" will be banned from El Reg for the statutory month.