This article is more than 1 year old
Hollywood awarded $110m against TorrentSpy
Once beaten, twice fined
Operators of the once-popular TorrentSpy tracker have been ordered to pay more than $110m to Hollywood for facilitating illegal downloads of movies and television shows.
U.S. District Judge Florence-Marie Cooper awarded the Motion Picture Association of America maximum damages of $30,000 per movie, for each of the 3,699 infringement charges brought against TorrentSpy. All totaled, site operator Justin Bunnell and company are obliged to pay the MPAA $110,970,000.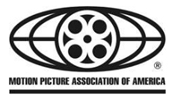 That fine could yet increase if Cooper orders TorrentSpy to pay the film lobby's attorney fees. In addition, the site operators have been barred from being involved in any future copyright shenanigans. Guess they won't be be raising the cash that way. Bake sale maybe?
"This substantial money judgment sends a strong message about the illegality of these sites," said Dan Glickman, CEO of the MPAA. "The demise of TorrentSpy is a clear victory for the studios and demonstrates that such pirate sites will not be allowed to continue to operate without facing relentless litigation by copyright holders."
Last March, TorrentSpy was forced to shut down the site after losing its court battle with the MPAA. The judgment was defaulted against the tracker after it destroyed IP log evidence, claiming it was protecting users' privacy. The judge ruled a fair trial had been made impossible and slapped tracker with a $30,000 fine.
TorrentSpy has appealed the default ruling in the 9th US Circuit Court of Appeals in San Francisco.
A copy of the final judgment and injunction is available over yonder. ®