MSI releases £235 desktop Eee PC rival ahead of Asus
Ready for Linux
---
Fed up of waiting for Asus' desktop Eee PC? Rival Taiwanese manufacturer MSI has stepped in with a mini machine of its own, which it's punting at just £235.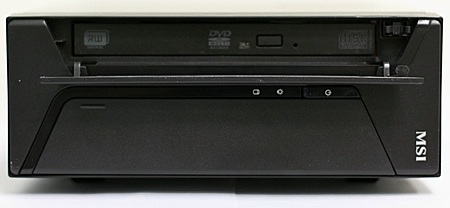 MSI's Titan: desktop Eee rival before there's a desktop Eee
The PC's called the Titan - something of a misnomer given the unit's small size. It measures 240 x 185 x 70mm, so it's footprint is less than that of an A4 sheet of paper.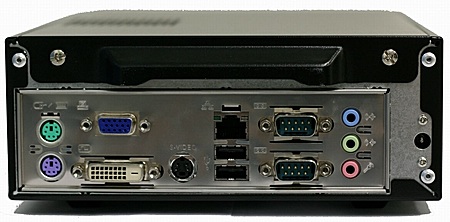 Plenty of portage
The box packs in a dual-layer multi-format DVD writer, 250GB SATA hard drive, and a stack of I/O ports including Gigabit Ethernet, two USB 2.0 ports, TV out, VGA, 5.1-channel digital audio out, and legacy PS/2 and serial connectors.
This latest Small, Cheap Computer™ incorporates a VIA C7 processor clocked at 2GHz and backed up with 1GB of DDR 2 memory. It uses VIA's CN700 integrated chipset.
The only thing the unit doesn't come with is software - one of the reasons it's as cheap as it is. That's good news for Linux buffs who won't have to pay the so-called 'Windows tax'.