This article is more than 1 year old
Philips hops on 'iPhone killer' bandwagon
A sexy little number
Pictures have been leaked out of the latest handset hoping to steal some of the iPhone's limelight, and this time the talker's from Philips.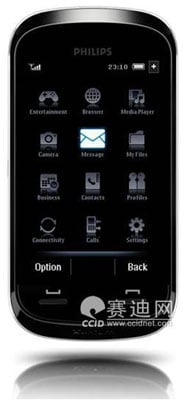 Philips' Xenium X800: thought to support Wi-Fi and Edge
Image courtesy CCID
Reportedly called the Xenium X800, the sexy handset sports a large touchscreen, possibly measuring 3in or larger, and has rounded edges to give the caller a "soft" look.
Although specifications are thin on the ground, Chinese-language website CCID claims the X800 supports Wi-Fi connections and Edge. The handset also features a built-in accelerometer for quickly flipping the screen's display between horizontal and vertical positions.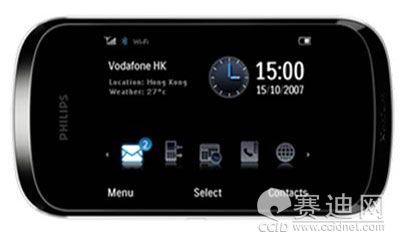 An accelerometer lets the phone's display switch positions
Image courtesy CCID
Pictures don't give much away about the phone's capabilities either, but the various icons do at least show that the X800 has a web browser, camera and multimedia player built-in.
Philips has already created several handsets under the Xenium badge, with the 9@9j able to run on either a lithium-ion battery pack or an AAA battery. But the X800 looks pretty power hungry, much like the iPhone, so it's unlikely the Philips phone will support AAA batteries.
Since Philips hasn't officially announced the X800, a release date or price hasn't surfaced yet.