This article is more than 1 year old
Vendor touts notebook as desktop server replacement
Marvel at its quad-core processor! Gasp at its one-hour battery life!
We've all heard of laptop computers that have been designed to replace desktop PCs, but this is the first time we've come across one that's intended a server replacement.
Notebook specialist Eurocom this week unwrapped the Phantom-X, a machine equipped with an quad-core, 95W, 12MB of L2 cache Intel Xeon X3360 processor running at 2.83GHz; three 3Gb/s SATA hard drives in a 1.5TB RAID configuration; and 8GB of DDR 2 memory.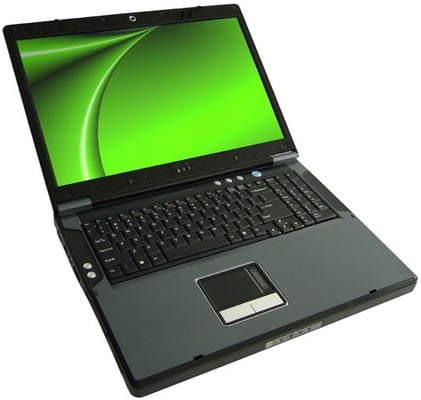 Eurocom's Phantom-X: your server on the go?
Eurocom also said the server has a "built-in uninterrupted [sic] power supply", which, since this server comes in a 17in laptop form-factor, we take to mean the battery.
Yes, said Eurocom, it is the battery, and it'll give users a whole hour of off-the-mains usage.
The whole shebang weighs in at 12lbs/5.4kg and measures 39.5 x 29.8 x 5.1cm, but that undeniably bulk didn't stop Eurocom describing the machine as "one extremely fast notebook that offers server on-the-go capabilities".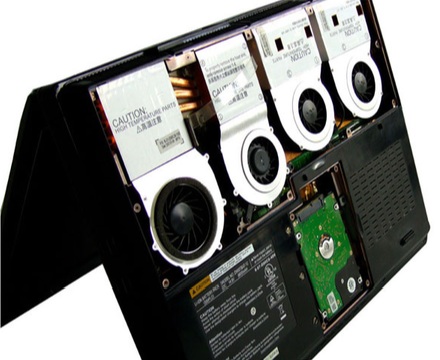 Blu-ray Disc knee-burner
It went on: "Mobile Server is a new category of notebooks designed with a professional user in mind. Software and/or database developers, training centers, military personnel, emergency relief organizations and service organizations who must frequently travel, yet need access to powerful computing, are the core target for Mobile Servers."
Users like these will appreciate the Phantom-X's Gigabit Ethernet port - a second one can be added using the machine's ExpressCard slot - and 802.11n Wi-Fi, but we don't see them making much use of the integrated Blu-ray Disc rewriter.
Eurocom didn't say how much its mobile server will cost would-be on-the-go sys admins, but you're looking at the best part of £3000 ($5862/€3775) if its Phantom-X Workstation online configuration tool is anything to go by.