A man dressed as a huge Asus Eee PC terrified shoppers on London's busy Tottenham Court Road earlier this month, recently released footage of the incident has revealed.
Armed with a pair of three-fingered gloves, the menace waylaid passers-by in a bid to relieve them up to £350 - albeit in return for a small, ultra-mobile personal computer.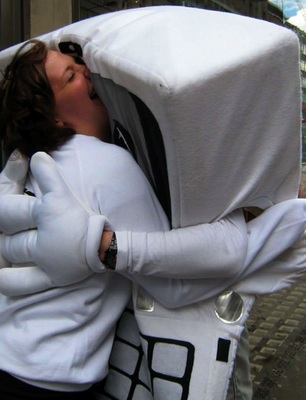 Caught on camera: Want Eee girl! Want Eee girl!
In scenes not remotely reminiscent of scary monster flick Cloverfield, onlookers gasped as one young leafleteer stationed outside computer store MicroAnvika was grasped to the beast's bosom. Fortunately, she was able to make good her escape, honour intact.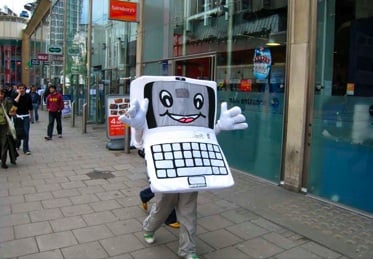 Rogue Eee legs it down Tottenham Court Road
Witnesses report the bizarrely garbed geek attempted to to flee the scene, but was soon impeded by two members of the London Constabulary.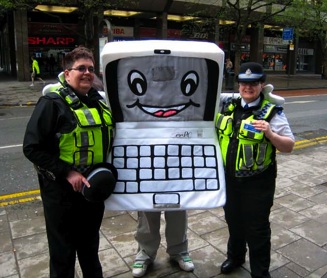 You're nicked, son
"He was clearly a few keys short of a full deck," one officer said after the incident.
Sponsored: Webcast: Ransomware has gone nuclear