Asus may be promoting the new Eee PC 900 hard, but some potential buyers are waiting for the promised Intel Atom-based version. Well they might: in addition to a snappier CPU, it'll sport a swish new look.
So photos published by French-language fansite Blogee.net show. The shots sho a machine dubbed the Eee PC 901, and it's a more curvaceous beast than the current incarnation.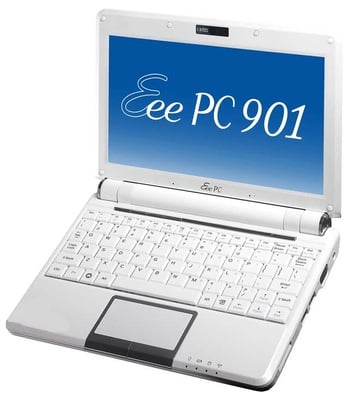 Asus' Eee PC 901: Atom powered?
Image courtesy Blogee.net
All the portage sported by the 900 is present and correct, but the current model's angles have been softened into a look that has something of the MSI Wind about it, we think. What, surely Asus isn't worried about its rival's offering, is it?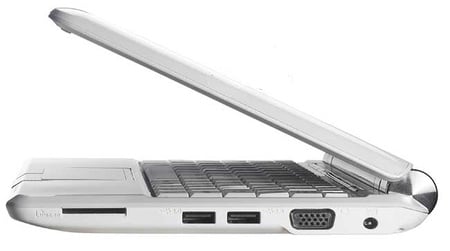 Curvaceous
Image courtesy Blogee.net
The 901 shots show a touchpad that's now almost flush with the laptop's casing, and a new screen-hinge with chrome-like ends. Between hinge and keyboard are what appear to be extra, slim keys, also kitted out in chrome.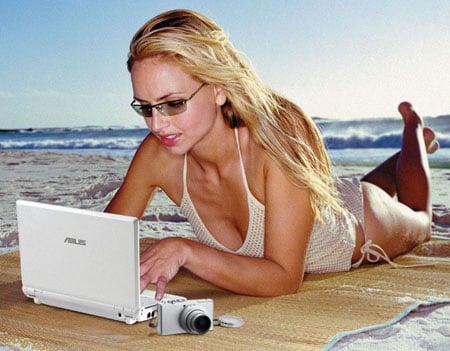 Asus Eee PC and friend: more curvy model coming?
Asus has suggested that the Atom version of the 900 will appear over here toward the end of June following a formal launch earlier that month at the Computex show in Taipei.
June is the month in which Intel is expected to ship its 'Diamondville' Atom processor, a version of the Mobile Internet Device-oriented chip aimed at sub-notebooks and compact desktops.
Related Review
Asus Eee PC 900 Linux Edition


Sponsored: Practical tips for Office 365 tenant-to-tenant migration