Market watcher In-Stat reckons DisplayPort, the new PC-centric monitor connection system will trounce DVI to feature in 600m shipped products in 2012.
Earlier this year, In-Stat forecast that DVI will be included in just 3m devices by 2011, down from 112m in 2007. In the main, that's because vendors will opt instead to fit DisplayPort connectors.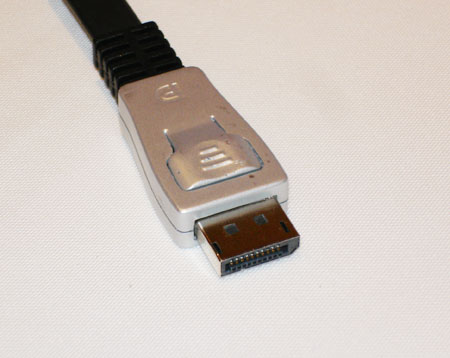 A DisplayPort connector... unconnected
It's not hard to see why: DisplayPort is all-digital so there's no analogue backward-compatibility baggage. The connector's a darn sight more compact than DVI, making it particularly preferable on laptops. And it has the bandwidth to deliver larger resolution images, with a greater range of colours and sound.
DisplayPort monitors and graphics cards are already available, but don't expect to see too many more this year, In-Stat said. But that will change over the next couple of years.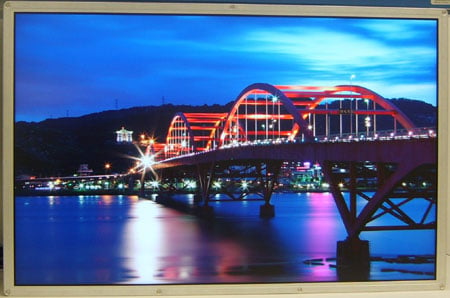 Samsung's 2560 x 1600 DisplayPort LCD monitor
Or will it? DisplayPort isn't the only all-digital offering: HDMI does much the same job and, crucially, is compatible with DVI, which DisplayPort isn't. In-Stat reckons that almost 90 per cent of the digital TVs that shipped last year included HDMI ports, and it's hard to imagine that number not increasing this year.
Some 143m HDMI-enabled devices shipped in 2007, In-Stat has calculated, a fair few of them media-oriented PCs. Then there are the many DVI graphics cards that now come with HDMI adaptors.
DisplayPort's advantage is that it's aimed at connecting PCs and monitors, whereas HDMI was developed to link HD TVs, media players and set-top boxes. There's no question that HDMI has come to dominate the consumer electronics market.
But since both technologies do essentially the same job, will it also rule the computing roost? In-Stat's own prediction is for 229m HDMI-enabled devices to ship in 2008, a 60.1 per cent increase on 2007's total. By 2010, that figure will have jumped to 1.2bn - more than double the projected figure for DisplayPort two years further on.
Sponsored: Ransomware has gone nuclear