LCDs are so square, man. So LG has cut off some corners and developed what it claims are the world's largest elliptical and circular LCD screens.
LG's circular LCD: watch out
If you're dreaming of a huge circular LCD telly on your penthouse wall, then don't get your hopes up because the elliptical display only measures 6in across, while the circular screen is even smaller: just 1.4in in diameter. Both have viewing angles of around 160° and can display 262,000 colours.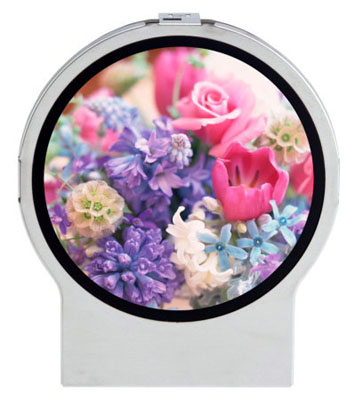 Toshiba's also rolling out circular LCDs
But what's the point of such oddly-shaped tiny displays? According to their maker, the screens could be used for digital photo frames, display panels in home electronics and, of course, watches. LG also said it plans to release several concept products using both shapes of LCD.
Late last year, Toshiba also unveiled a smaller circular LCD display primarily designed for use in car dashboards, such as the speedometer.
But don't expect these things to appear in more general-purpose screens, at least not without some clever electronics to make the picture fit the round frame without distortion or the corners cropped off.