RIAA ordered to shell out $100k for P2P witch hunt
Pigopolists pay for 471 hours
---
How many work hours does it take to fight off a false accusation of copyright infringement from the Recording Ass. of America?
According to the federal magistrate judge overseeing the case of Tanya Andersen, Oregon's famous disabled single mother-turned anti-RIAA crusader, about 470.8 hours from her attorneys alone.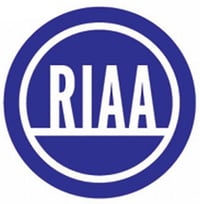 Fortunately for Andersen's financial future, judge John Acosta has ruled that the RIAA will pick up the tab for its unsuccessful lawsuit against her. All totaled, Andersen's counsel have been ordered to receive $107,833 (£55,395) for their work.
Yes, that's technically the largest attorneys' fees awarded against the RIAA to date — although the music labels need only find another Jammie Thomas and it's made the money back twofold.
The court ruled yesterday that that Andersen's request of $298,995 in attorneys' fees was more than a little steep, and the RIAA's counter recommendation of only $30,100 was equally unjustified.
The RIAA argued the attorneys' fees Andersen was asking for were excessive and unsupported by the evidence. It took exception to the number of hours, hourly rates, and a request for a x2 fee multiplier because the lawsuit was a "rare" and "exceptional" case. In fact, the RIAA said the lawsuit was a straightforward claim of copyright infringement, with an equally simple defense of "I didn't do it."
Money cut from Andersen's bill include attorneys' fees for her counterclaim against the RIAA, which she had previously volunteered to dismiss from the lawsuit in order to pursue the case as a class action separately. Andersen's counsel argued the counterclaim is directly related to the RIAA lawsuit, but the judge dismissed this on grounds that its a separate action and hasn't been ruled on anyway.
Hourly rates of her attorneys were also reduced, and vague work entries from Andersen's attorneys such as "email to client," and inapplicable ones like "talking to media" were dropped.
What also didn't fly with the judge was Andersen's attorneys' request for a fee multiplier of two based on the substantial risk of pursing the case, and significant money, time and resources.
From the filing:
"Although dismissal of the copyright infringement claim is certainly significant outcome for Andersen, the court is unable to conclude that the dismissal of the single copyright infringement claim in this case constitutes an 'exceptional' or 'rare' result within the meaning of controlling case law."
Andersen and the RIAA have until May 27 to file objects to the awarded fees. Outlook of this happening: extremely likely.
We've got a copy of the ruling here. (pdf alert). ®