Potential conflicts and overlap between the first update to HTML in a decade by the World Wide Web Consortium (W3C) and XHTML has been addressed by the standards body.
The group, meanwhile, has also acknowledged vendors are - once again - pushing their own platform-specific technologies, this time on RIA, with the standards process unable to keep up. This poses a problem on interoperability.
A W3C working group editor's draft paper has said that HTML 5 deals with a "different" set of problems than XHTML V2.
A detailed comparison highlights these differences and suggests that the two standards will appeal to different sets of developers.
There has been concern, voiced by Reg readers at least, that the W3C is layering on multiple standards, creating confusion over what standards and technologies to use.
The W3C has also moved to position HTML 5 in relation to proprietary UI languages from Adobe, Microsoft and Mozilla - namely, Flash, Silverlight and XUL. The editor's draft said HTML is limited to providing a semantic-level markup language and associated semantic-level scripting APIs.
It's also an open language without risk of proprietary lock in.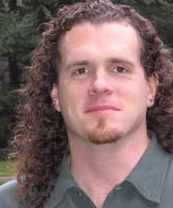 Microsoft's Wilson: modular HTML 5
"For sophisticated cross-platform applications, there already exist several proprietary solutions (such as Mozilla's XUL, Adobe's Flash, or Microsoft's Silverlight)," the group said.
It also appeared to acknowledge the vendors pushing their own, platform-specific rich internet application technologies faster than the standards process can keep up. It noted the complexity challenges of interoperability. We've seen a similar pattern of activity before, more recently on web services where - for example - Microsoft and IBM set the agenda on WS-* and repeated W3C-based work led by IBM and Sun Microsystems.
"These solutions are evolving faster than any standards process could follow, and the requirements are evolving even faster. These systems are also significantly more complicated to specify, and are orders of magnitude more difficult to achieve interoperability with, than the solutions described in this document," the latest W3C draft said.
"Platform-specific solutions for such sophisticated applications (for example the MacOS X Core APIs) are even further ahead."
Interestingly, Microsoft, Mozilla and Apple have participants on the HTML5 working group, but Adobe is absent.
Of possibly greater concern is the time it will take for the massive HTML 5 specification to be refined and implemented. In a recent SD Times interview Chris Wilson, Microsoft's Internet Explorer architect, suggested that HTML 5 should be split into more manageable pieces and progressed by several teams working in parallel.
HTML 5 aims to make life easier for web developers by providing native support for the type of features associated with advanced web applications. It includes a wider range of interactive components that could reduce the amount of JavaScript coding. It could also reduce the need for asynchronous JavaScript plus XML (AJAX) mechanisms for network communication and server interaction.
One of the main improvements over previous versions of HTML is the inclusion of multimedia features and a recognition that future web applications could be accessed from mobile devices. The importance of this was emphasized this week when Trolltech revealed that it had built HTML 5 audio and video support into its QtWebkit development tool.®
Additional reporting by Gavin Clarke