Women love men with chiselled jawbones, so we're told, but will the ladies still go for you if they know you've made it 50 per cent smaller? Well, if you're talking about Bluetooth headsets, then the answer is probably yes.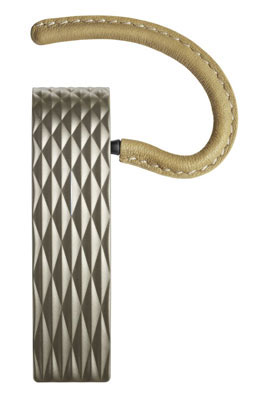 Aliph's new Jawbone is 50 per cent smaller
In 2006, manufacturer Aliph introduced the original Jawbone - a Bluetooth headset that uses patented technology to "feel your speech" and distinguish between background noise and your conversation.
The latest model, unimaginatively called the New Jawbone, is 50 per cent smaller than the original, meaning it now weighs just 10g. So-called "faster processing" is also present to help eliminate "unexpected noise bursts," such as, "Oi! The light's green!"
Like many other Bluetooth headsets, the new Jawbone has just two buttons, which are positioned on the device's outer surface and allow users to control all of the headset's functions.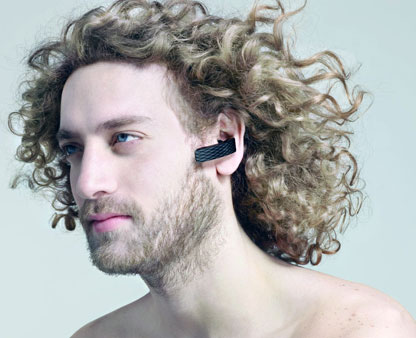 He'll never find his Jawbone under all that hair
Style also seems to have been a core focus for the new Jawbone because, in addition to "medical grade plastic", leather-stitched earloops are included in several sizes – though Martin Clunes may not be catered for.
The headset can be charged through USB or a wall charger to 80 per cent power in just 35 minutes. A full charge gives the device a four-hour talk-time, and the unit also has a standby life of eight days.
Aliph's new Jawbone is currently available in the US for $130 (£55/€80) in black, silver or rose gold. It's due in the UK early next month, we understand.