Asus' Atom-based Eee PC 901 will come bundled with Bluetooth in addition to the new case design that emerged last week. But it won't have WiMax as standard.
Taiwanese website DigiTimes claimed that moles had told it Asus is aiming the Eee-oriented WiMax module at contract customers - essentially, service providers who will offer Eee PCs as part of or alongside their WiMax airtime packages - rather than individual buyers.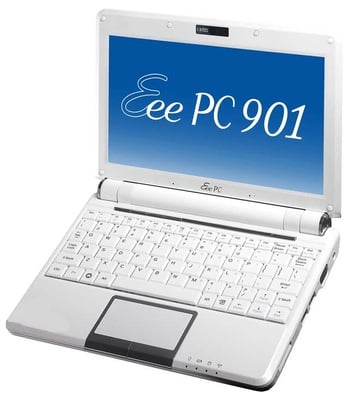 Asus' Eee PC 901: Bluetooth in, WiMax out?
The reason? WiMax isn't going to take off until next year at least, Asus is said to believe. That suggests its plan to release a WiMax-ready Eee, outlined in January this year, is on hold. Back then, Asus bosses said the WiMax hardware would debut in Q2.
It may still do so. This quarter, Intel is expected to offer 'Echo Peak', a Mini PCI module for Centrino-brand laptops. It's likely that that's the unit Asus was planning to fit inside upcoming Eee PCs, at least as an optional extra.
It was never said which Eees would get the WiMax option, but it's hard to imagine Asus not considering it a possibility for the 901. According to the company, that machine will launch on 3 June, debuting in Taiwan for less than NT$20,000 ($655/£335/€421).
Related Review
Asus Eee PC 900 Linux Edition