Asus Eee PC 901 spied on web... in black
Once again, way cooler than the white one
---
We saw leaked piccies of the white Atom-powered Eee PC 901 t'other week, but now it's the turn of the black version to find pictures of itself slip out of Asus and appear on the web.
Once again, the shots come from French-language fansite Blogeee.net, which clearly has a mole inside Asus' art department. Here's just a taster of the shots on offer: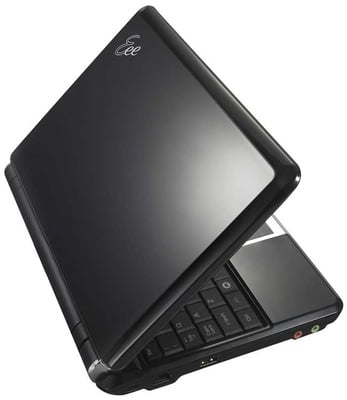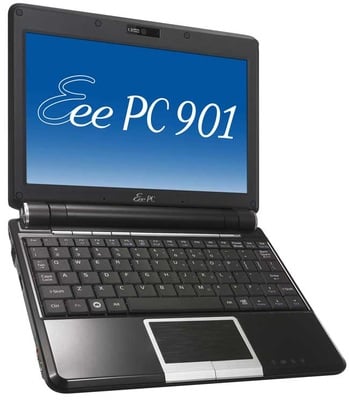 Asus' black Eee PC 901
Images courtesy Blogeee.net
Earlier this week, it was claimed that this machine - now facing competition from the likes of MSI's Wind, HP's Mini-Note 2133 and, now, Medion's Akoya - will be offered with an optional Bluetooth module.
However, it doesn't appear that the 901 will get the once-promised WiMax option.
Asus has suggested that the Atom version of the 900 will appear over here toward the end of June following a formal launch earlier that month at the Computex show in Taipei.
Related Sub-notebook Reviews
Vye mini-v S37B
Asus Eee PC 900
Apple MacBook Air
Toshiba Portégé R500
Maxdata Belinea s.book 1
Asus Eee PC 701