While US Metal Gear Solid 4 fans eagerly await the delivery of limited edition Gunmetal Grey PlayStation 3 bundle packs next month, Sony has confirmed that the fancy bundle won't be offered to British gamers.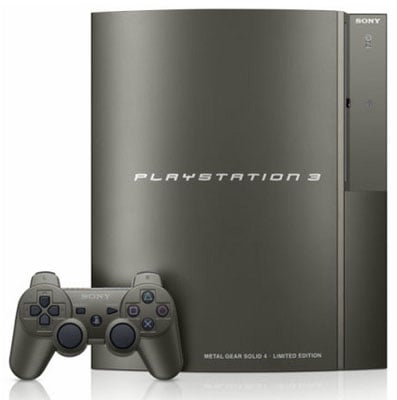 Sony's Gunmetal Grey PS3: not coming to the UK
Last month, Register Hardware reported that the sexy gunmetal grey PS3, rumoured to be a 40GB model, would land in the US on 12 June – the same day we Brits get MGS 4.
However, despite the special edition tie-in PS3 already being available as a 40GB offering in Japan, neither game developer Konami nor console maker Sony has any plans to let gamers in Blighty get their hands on it, both said separately.
But if you're feeling a little hard done by, then Konami has said that a special… ahem… bundle from Play.com will include a 15cm Snake 'Olive Drab' figurine. Don't all rush at once…