Asus today offered little solace for British Eee PC 900 buyers who've found that the machine packs a lower-capacity battery here than it does in some other countries.
When Register Hardware reviewed the 900 last month - you can read our evaluation of the elfin PC here - we noted the 900 comes with a 4400mAh battery. We asked Asus about this at the time, and when it emerged that North American 900s were shipping with 5800mAh batteries, as per the original Eee PC 701 4G, we asked again.
Now we've had a response.
An Asus UK spokeswoman said: "Asus offers different solutions in different markets. In EU countries, we use 4400mAh [with the] Eee 900. However, we give a two-year warranty within the country you bought the Eee 900."
So just as there's a trade-off buying the Windows XP version of the Eee PC 900 - pay for the Microsoft OS and get less storage capacity, 12GB rather than the 20GB found in the Linux version - in Europe there seems to be a trade-off between battery capacity and warranty period.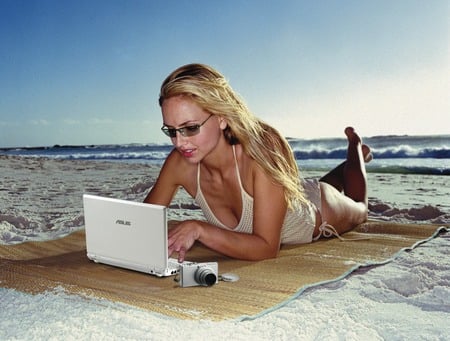 Asus Eee PC and friend: running out of juice too quickly?
We'd imagine, however, that many European Eee 900 buyers would much rather have the bigger battery and a shorter warranty period, than the situation they actually find themselves in.
To be fair, there is an element of emptors not being sufficiently caveat here. Asus, so far as we can tell, has never stated that the European Eee 900 comes with a higher-capacity battery than it actually does.
Our tests found that the 900's battery performs barely less well than the 701's, despite the latter's higher battery capacity and slower CPU.
And while you might well assume that the spec of a product from country A matches that of the spec sold in country B, there are many, many examples - especially from Taiwanese notebook makers - where that's not the case. As Asus says, it offers different specs in different markets. If you don't like that, don't buy, or buy from another country - if you can...
Nonetheless, Asus has left a fair few British buyers with a bad taste in their mouths, and it may well find they're less keen on its offerings in future. In Hong Kong, the company reportedly reacted to buyer complaints by offering free battery upgrades, though Asus UK didn't confirm this.
The company probably feels like piggy in the middle, having been hit hard by battery supply problems over the past three or four months - one of the reasons the original Eee PC was so hard to get hold of earlier this year.
But palming European buyers off with a lower spec power pack than the ones US consumers will make many Eee fans over here feel like they've had a raw deal. We asked Asus what it had to say to its UK customers who do feel aggrieved over the battery issue, but it did not do so.