Review Dell's acquisition of Alienware, followed by the introduction of 13.3in and 15.4in laptops to its XPS range, signalled a shift from gaming machines, with the brand targeting the regular consumer instead.
Despite rumours circulating that the company may even stop making XPS–branded machines altogether, the XPS M1730 represents a return to core values - it's Dell's most focused gaming laptop to date. You'll find the use of high-end components, two cutting-edge graphics chips and every feature you're ever likely to need, all wrapped in a 17in chassis that screams for attention.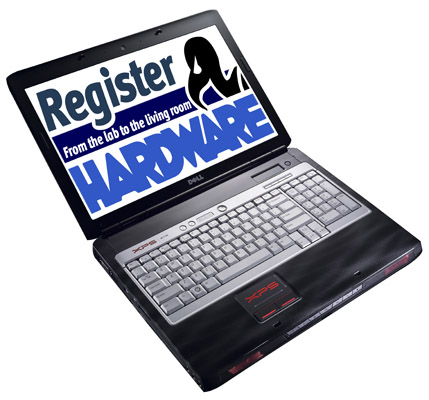 Dell's XPS M1730: a 5kg monster of a machine
Dell has christened this machine "The Beast" – a moniker it more than lives up to, not least in terms of size. It's absolutely massive, taking the opposite route to Apple's waif-like Macbook Air, and cramming in as many features as possible. It measures 56mm at its deepest, and weighs in at a spine-crippling 5kg.
You'll need the arms of an Olympian to carry it to the next room, then, and possibly a golf cart if you want to lug it further. Criticising the XPS for is weight is perhaps a little unfair, as it's designed purely as a desktop replacement machine, and is similar in size to most of its rivals.
The sheer bulk also manifests itself in several plus points, one of which being excellent ventilation. The use of two GPUs and twin hard drives typically result in a machine hot enough to warm a small group of homeless folk, but the M1730 remained cool to the touch at all times.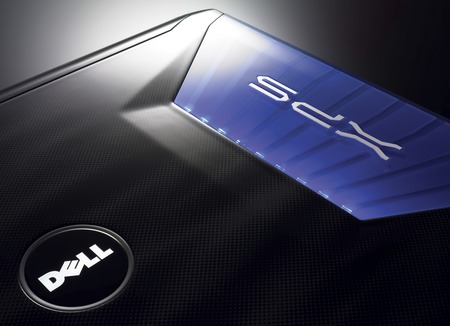 Lights everywhere
There's also loads of room for a good-sized set of controls. The spacious keyboard is ideal for all-night gaming sessions, and is one of the most comfortable we've used on a laptop. The large, individually mounted keys respond to the lightest of touches, yet have a long enough travel to prevent typos. That said, the quality of the keyboard does lag behind that of the XPS M1330, with the board flexing slightly under pressure.