NASA's Phoenix Mars Lander has beamed back its first snaps of the Martian Arctic's Vastitas Borealis region, having successfully landed at around 23:40 GMT yesterday: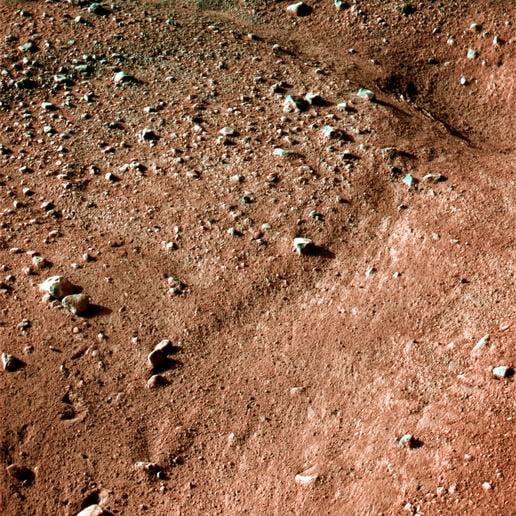 The spacecraft is apparently in "great shape" and lying at at 68° north, 234° east on a flat valley floor free of any large boulders which could have scuppered the mission. Peter Smith of the University of Arizona, principal investigator for the Phoenix mission, said: "We see the lack of rocks that we expected, we see the polygons that we saw from space, we don't see ice on the surface, but we think we will see it beneath the surface. It looks great to me."
Further images revealed that Phoenix's solar arrays had unfolded as planned, and that masts for the stereo camera and weather station were correctly deployed in a vertical position.
Phoenix can now get down to the serious business of probing beneath the Martian surface for water ice and evaluating "whether some chemical ingredients of life are preserved in the icy soil". The key tool for this part of the mission is a 7.7ft robotic arm, due for first use tomorrow. ®