Canon Digital Ixus 80 IS compact camera
An evolutionary rather than revolutionary offering
---
There are 18 shooting modes and colour effects including portrait, colour swap and night snapshot. Panorama and widescreen shooting are also offered. There are also various playback functions including, red eye correction, trimming and resizing images. The Ixus 80 IS will also record movies in VGA or QVGA resolution at 30f/s. All of this is packed into a compact body measuring 86.8 x 54.8 x 22mm and weighing 125 grams without battery or card.
So as you can see, it's pretty much par for the course for a camera at this price point – indeed some might suggest that it's just a smidgeon light on features, such as a wide angle lens, more manual control and more pixels on the CCD.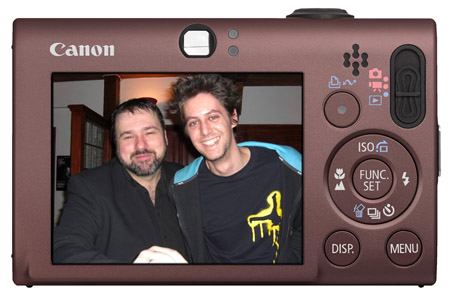 Par for the course for a camera at this price point
Switch on is swift and the Ixus 80 IS is ready to shoot in a couple of seconds. Shutter response is also fast. We found the three-way slider a bit fiddly and it was easy to go from camera mode to playback mode when you simply wanted to shoot some movie footage. The Function Set system was easy to navigate, however, and simply involved scrolling along an L-shaped menu of icons (the Ixus 80 IS also tells you in text what each icon stands for).
Depending on the setting, the vertical part of the L-shaped menu will let you alter various parameters. In the laughably described manual mode, you can, for example, adjust the exposure compensation setting and set the white balance for cloudy, light and various types of artificial lighting.
Performance-wise, the Ixus 80 IS more than delivers the goods. Colour reproduction was accurate, detail was sharp and the finished image is impressive, whether you're viewing it on a PC monitor or a hard copy print.