People used to put on their dancing shoes, but they'll soon have to dig out their dancing suit too. Because a designer has stitched together plans for an outfit that turns your shape shifting into real music.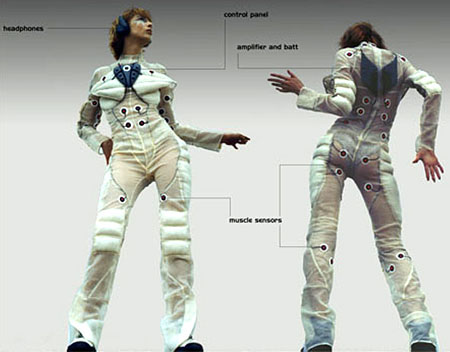 Designer Nikola Knezevic's Pacer Suit: you dance, it makes the music
The Pacer Suit may look like something from Star Trek, but designer Nikola Knezevic hopes the all-in-one piece will be able to detect electrical impulses from your muscle tissue.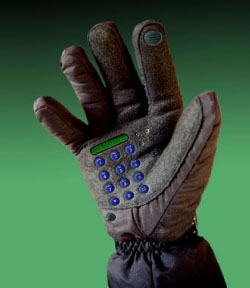 Knezevic's Glovephone: the name says it all
The impulses would then be converted into sound and either played out through the suit's own integrated speakers, or wirelessly transmitted to speakers, allowing anyone to hear your dancing…ahem…skills.
Presumably, the better your dancing, the better quality of music you get. So, if you've got two left feet, then don't expect any fantastic audio to be pumped out through the speakers.
If the Pacer Suit doesn't sound like your cup of tea though, then give Knezevic a call because he's got lots of other ideas for tech clothing. For example, the Glovephone, which as the name suggests, is a simply a phone integrated into the palm of a glove.