It seems the BBC is determined to milk the schoolboy innuendo potential of great tits to the max, having already raised the bar with its recent award-winning headline "Great tits cope well with warming".
Try this latest heartwarming, tit-related story from Scotland, paying particular attention to the related Beeb link: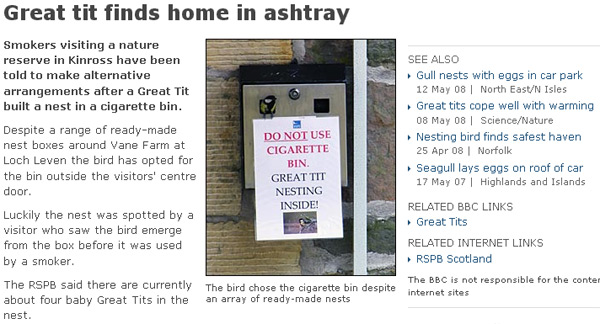 Fnar, fnar. We were going to suggest the Beeb nips this in the bud by in future using the bird's Latin name - Parus major - but then realised the Corporation's leader writers would quickly respond by offering "Birdwatcher impressed by magnificent Parus". ®
Bootnote
Thanks to Simon Jones for the tip-off.