This article is more than 1 year old
Apple to launch UK movie downloads
Major studios signed up, claim sources
Apple is rumoured to be on the cusp of launching a movie downloads service through iTunes right here in the UK.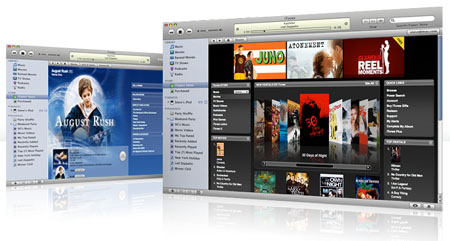 Rumours suggest movie downloads are coming to iTunes in the UK
According to a report by The Times newspaper, "studio sources" have said that Apple will start selling films from four major Hollywood studios: Disney, Paramount, Twentieth Century Fox and Time Warner. Some smaller studios, including Lions Gate and MGM, are also thought to be behind Apple.
A specific online launch date isn't yet known, but the sources apparently revealed that Apple's not looking to undercut current physical DVD prices. It's also rumoured that films will be available for both permanent download or rental.
Apple's been testing the water for online movie downloads since 2006, when it posted a Disney TV movie, High School Musical, on the iTunes Music Store. The 487.1MB film was available to download for $10 (£5/€7).
In the US, iTunes 7 currently allows film fans to download movies from a whole host of studios, including Miramax, Walt Disney and Universal. Library titles cost $3 and newer releases are $4. HD films can also be rented.