Asus shows Wii-style controllers for Eee
Coming to a PC near you
Asus has shown off a pair of Wii-esque controllers, which it's thought could be used to direct videogames run on the company's popular Eee PC.
Can't see the video? Download Flash Player from Adobe.com
Although details are still sketchy, one online source has reported that Asus demonstrated the controllers at a recent tech fair in Taipei. The company didn't demonstrate the controllers on an Eee, but attendees were reportedly told that connectivity with the miniature PC was possible.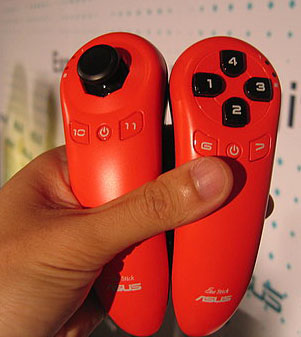 Asus PC controllers aren't wired together
The bright orange game sticks look like the long lost twin to the Wii's Nunchuck and Remote, except for the fact that Asus' controllers aren't wired together. PlayStation-esque controls also feature on one of the Asus controllers, whilst the other has two trigger buttons at the front.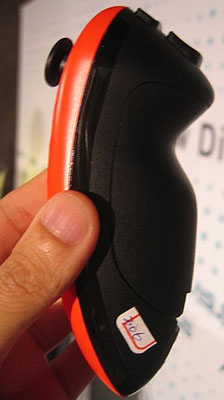 A strong Wii resemblance?
Pictures also show a bundled USB key, which hints at how the controllers may connect into a PC.
According to the source, Asus' controllers can be used with any game. However, it's also been reported that one of the controllers can be used as a wireless mouse.
It's not yet known when Asus' wireless controllers will be commercially available, but it's rumoured they could cost around $70 (£35/€50).