World's first Blu-ray record pressing
'I wanna High Definition rock n' roll all night'
It's usually pop-stars and rock bands that break musical records. But a Norwegian record label has set a new standard for audio pleasure by releasing the world's first Blu-ray record.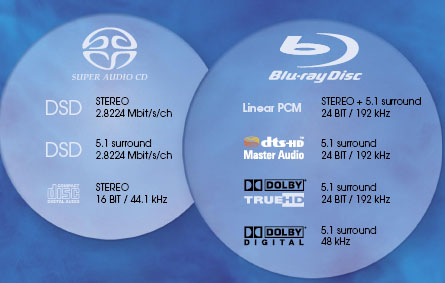 Record label 2L promises its Blu-ray record is the ultimate audio experience
The HD recording of Norwegian orchestra Trondheimsolistene uses five separate sound tracks and, according to the record label 2L, provides sound "like nothing you've heard before". It's also claimed that each instrument is "clearly positioned" to create a "multidimensional listening experience of utmost clarity".
The Blu-ray release is compatible with the PlayStation 3. However, because very few people have the right equipment to take advantage of such musical mastering, the record label's also bundling in a copy of the performance that's compatible with CD players.
Trondheimsolistene's record is available to buy online – here.