Samsung retracts Safari phone claim
Bad language to blame
Despite Samsung announcing a few days ago that one of its handsets would use the Safari browser, it has since had to alter the claim because the L870 talker doesn't sport full Safari browsing.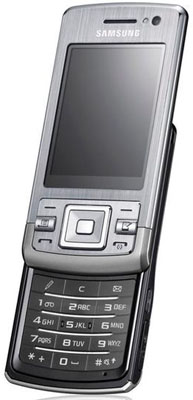 Samsung's L870: now not featuring Safari
Samsung originally claimed that the L870 would sport a feature dubbed "Safari browser (full browsing)". Many took this to mean that the handset would be running a version of Safari, but that's apparently not the case.
The manufacturer has since said that the L870 is actually equipped with the S60 platform OSS browser, also known as S60 safari browser, and which uses the same webcore platform as Safari.
Samsung admitted that "unclear specification" had caused the mix-up, which led people into believing that the L870 would support Safari.
Still, it's generated lots of interest for the upcoming handset…